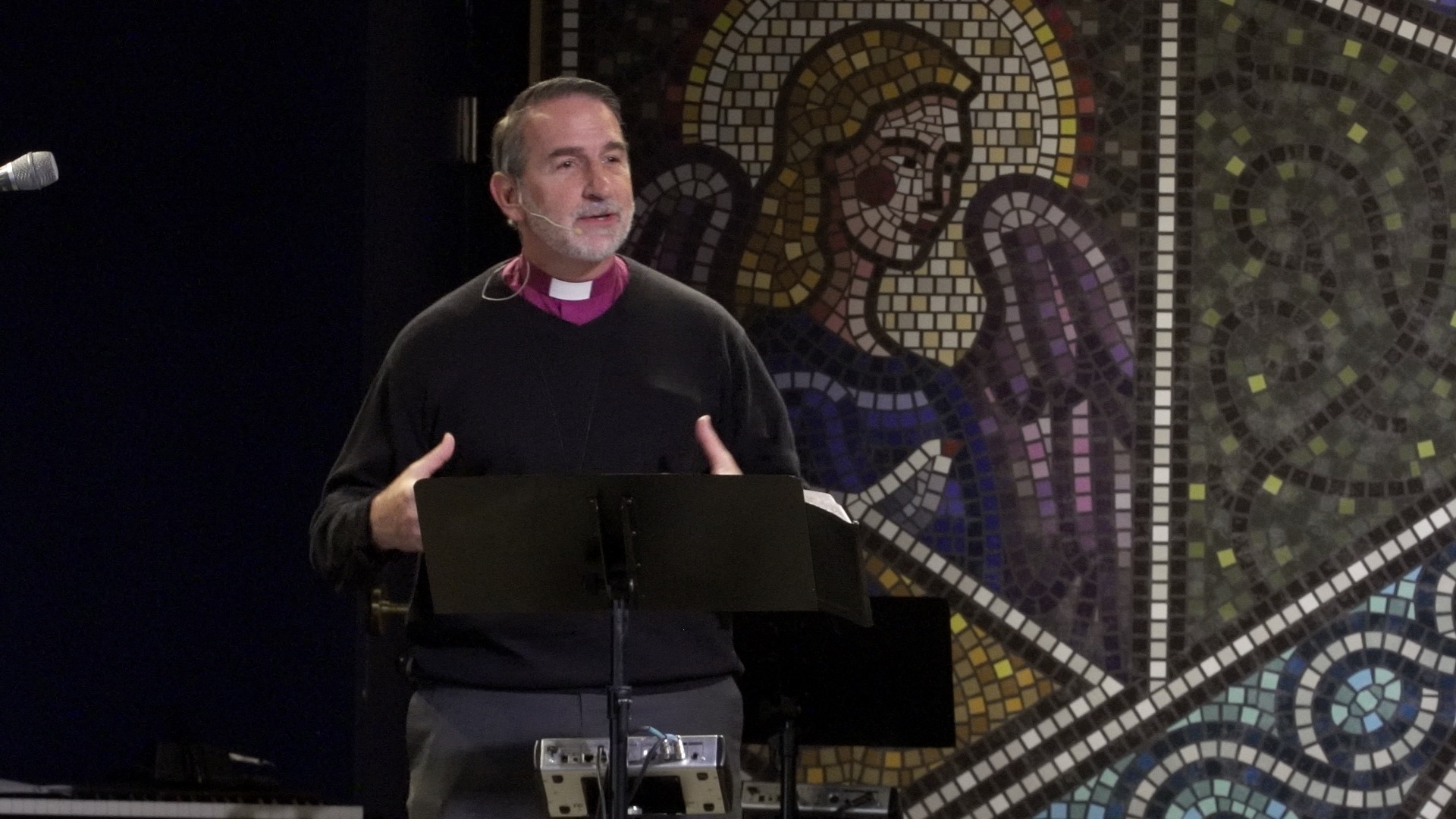 As Jesus Was Taking All Sin Through God's Grace, Jesus Cried: "My God, My God, why have you forsaken me?"
MESSAGE SUMMARY:
When, on the cross, Jesus cried out: "My God, My God, why have you forsaken me?" (Matthew 27:46, b), At the time of Jesus crucifixion and earthly death was the only time, in all eternity, that Jesus had been separated from the Father. Jesus had always known perfect fellowship with the Father; but when He took on all our sin, His fellowship with God was broken. God, the Father, had forsaken Jesus because God cannot have anything to do with sin. Paul, in Romans 5:15, summarizes Jesus' sacrifice and the resulting gift of God's Grace available to us from our faith: "But the free gift is not like the trespass. For if many died through one man's trespass, much more have the grace of God and the free gift by the grace of that one man Jesus Christ abounded for many.". Again, Paul reminds us, in 2 Corinthians 5:21, of the Grace resulting from Jesus' sacrifice: "For our sake he made him to be sin who knew no sin, so that in him we might become the righteousness of God.".
TODAY'S AFFIRMATION: Today, I affirm that, because I am in Jesus Christ, I will live as Jesus would. (Philippians 1:27). "I can do everything through Him who gives me strength.". (Philippians 4:14).
SCRIPTURE REFERENCE (ESV): 2 Corinthians 4:7-15; Romans 4:16-17; Romans 5:15-21; Psalms 88:1-18.
THIS SUNDAY'S AUDIO SERMON: You can listen to Archbishop Beach's Current Sunday Sermon: "Jesus Provides a Way, Through Prayer, for a Personal Relationship with God, Creator of the Universe, If You Pray", at our Website: https://awtlser.podbean.com/
WEBSITE LINK TO DR. BEACH'S SERMON VIDEO – "As a Christian, You Are Equipped for God's Purpose; Be Courageous and Let Others See Jesus In You for God Is With You":  www.AWFTL.org/watch
DONATE TO AWFTL: https://mygiving.secure.force.com/GXDonateNow?id=a0Ui000000DglsqEAB