Episodes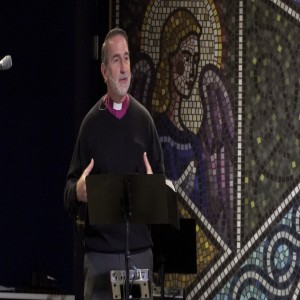 Friday Jun 12, 2020
Friday Jun 12, 2020
MESSAGE SUMMARY:
You will be tempted again and again, but the temptation itself is not the sin. The sin resides in your grabbing onto the temptation; dwelling on the temptation; and following through on the temptation. Jesus was tempted, and He always faced temptation by quoting scripture to the temptation source. As Jesus tells you about Temptation and sin in Matthew 18:7-8: "Woe to the world for temptations to sin! For it is necessary that temptations come, but woe to the one by whom the temptation comes! And if your hand or your foot causes you to sin, cut it off and throw it away. It is better for you to enter life crippled or lame than with two hands or two feet to be thrown into the eternal fire.". You can follow Jesus' example by using scripture to deal with a temptation – there is scripture to deal with every temptation that you may face. Also, you can call upon the Holy Spirit, your helper and counselor, to walk with you in your temptation.
TODAY'S AFFIRMATION: Today, I affirm that because I am in Jesus Christ, I will entrust to Him my future. I know whom I have believed, and am convinced that he is able to guard what I have entrusted to him for that day.  (From 2 Timothy 1:12).
SCRIPTURE REFERENCE (ESV): Matthew 4:1-11; 1 Corinthians 10:13; Hebrews 4:14-16; Psalms143:1-12.
THIS SUNDAY'S AUDIO SERMON: You can listen to Archbishop Beach's Current Sunday Sermon: "What Do People See In You as You Live Your Life? As a Christian, You Live Through The Holy Spirit - God's Gift": at our Website: www.AWFTL.org/listen/.
WEBSITE LINK TO DR. BEACH'S SERMON VIDEO – "Your Conscience to Leads You Through Life's Challenges, and The Holy Spirit Deals First with Your Conscience":  www.AWFTL.org/watch
DONATE TO AWFTL: https://mygiving.secure.force.com/GXDonateNow?id=a0Ui000000DglsqEAB