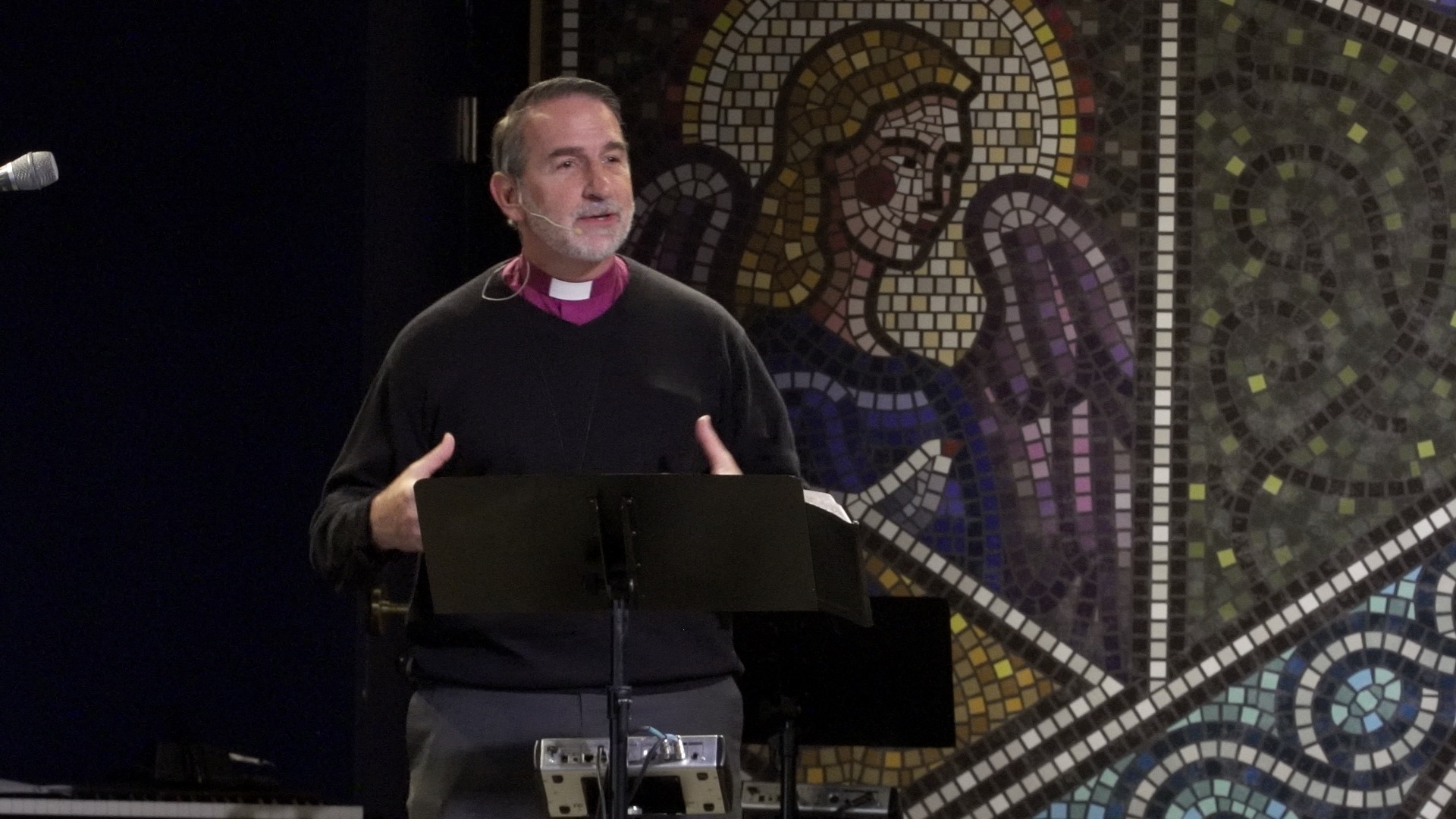 LONGER DEVOTIONAL VIDEO
MESSAGE SUMMARY:
I am the Resurrection - Steve Jobs Quote Regarding His Death (Holy Cross Anglican Cathedral, Loganville, GA)
Steve Jobs contemplated his life as he Was dying. As you complete your Lenten journey on the way to the cross and Jesus' Resurrection, today is a good time for you to consider your life, earthly death, and Eternal Life. Steve Jobs was a Billionaire, at his death; and he was the founder of Apple. Jesus is the Christ (Messiah) and, as God, the Creator of the Universe. From his death bed, Steve Jobs wrote his perspective on his life in comparison to his impending death. Earthly death is a fact which we all must face. On the other hand, Jesus gives us his perspective on human death, earthly life, and Eternal Life (John 11: 25– 26): "I am the resurrection and the life. Whoever believes in me, though he die, yet shall he live, and everyone who lives and believes in me shall never die.".
In our Devotional Video today, Archbishop Beach provides a summary of these two different perspectives on living our earthly lives while always considering that our earthly death is inevitable. However, for those of us that follow Jesus, earthly death is only the predecessor event for our Eternal Life.
TODAY'S AFFIRMATION: Today, because of I am filled with the Holy Spirit, I will not be controlled by my Despair. Rather, I will walk in the Spirit's fruit of Joy. "The fruit of the Spirit is love, joy, peace, patience, kindness, goodness, faithfulness, gentleness and self-control." (Galatians 5:22f).
SCRIPTURE REFERENCE (ESV): Mark 16:1-8; John 3:3-17; 1 Peter 3:18; Psalms 90:1-17.
HIS SUNDAY'S AUDIO SERMON: You can listen to Archbishop Beach's Current Sunday Sermon: "Title: "Blessed Are Those Who Have Not Seen and Yet Have Believed" – Do You Believe?", at our Website: https://awtlser.podbean.com/
WEBSITE LINK TO DR. BEACH'S SERMON VIDEO ("Jesus said to Thomas: "Blessed Are Those Who Have Not Seen and Yet Have Believed" – Do You Believe?"): www.AWFTL.org/watch,
DONATE TO AWFTL: https://mygiving.secure.force.com/GXDonateNow?id=a0Ui000000DglsqEAB