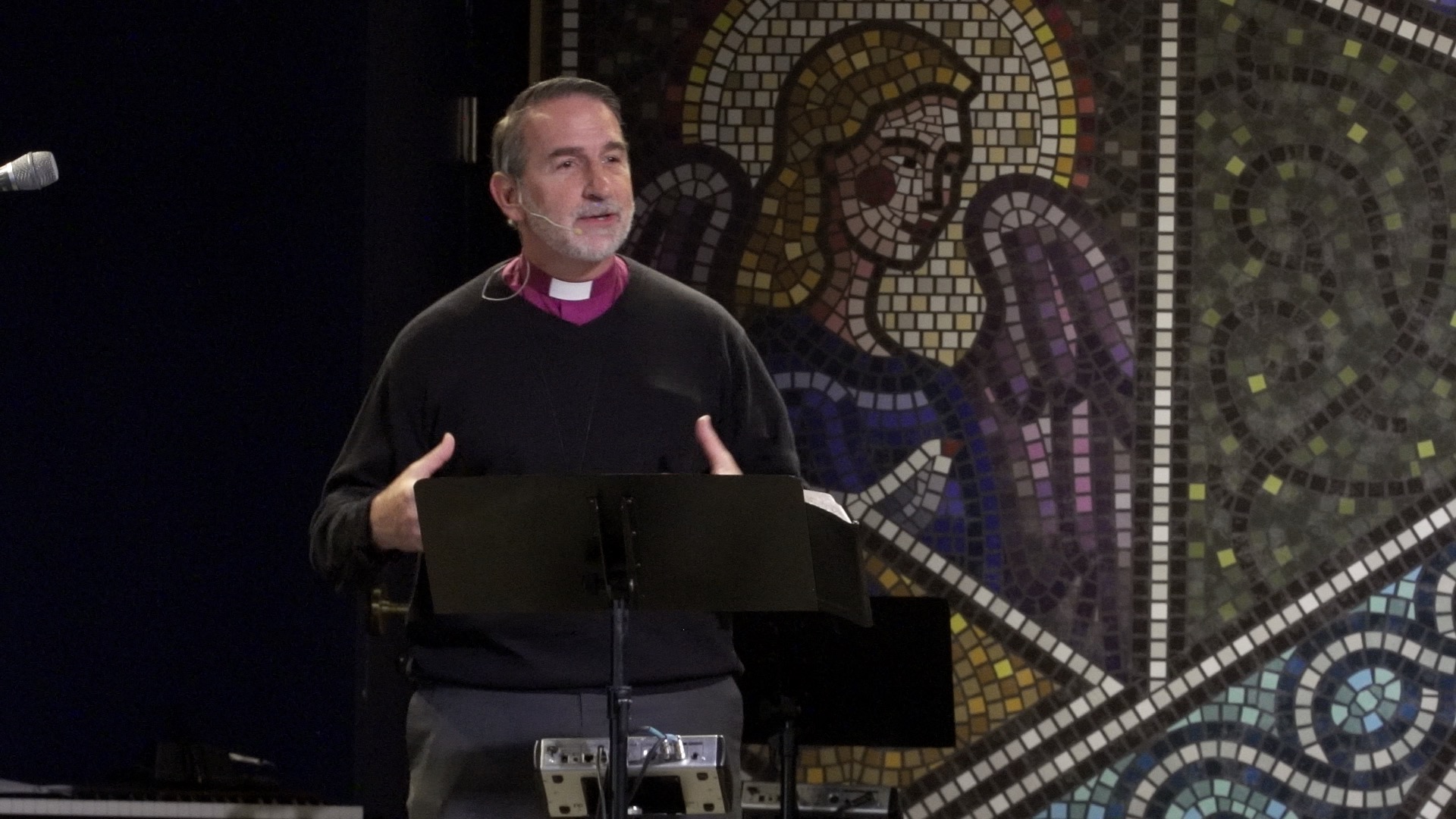 A Word From The Lord Ministry Continues to Serve the Lord by Providing Opportunities for Many People to Hear His Word
MESSAGE SUMMARY: In today's video devotional, Archbishop Foley Beach our teacher and Chairman of the A Word From the Lord ministry, tells us that our "podcasting downloads" have now exceeded 250,000 since our podcasting started in 2018. Also, through all our platforms that communicate the Lord's Word (e.g., broadcasting, podcasting, email), we now provide more than 170,000 contacts with the Lord's Word each day.
However, our Vision and Values are consistent over the eighteen years since the ministry's founding in 2003:
We strive to be a part of fulfilling Jesus' "Great Commission" (Matthew 28:19): "Go therefore and make disciples of all nations, baptizing them . . ."; and we
Follow Paul's vision in Romans 10:17 – "So faith comes from hearing, and hearing through the word of Christ.".
We use media and technology (e.g., Radio, Internet, Apps, Social Media, Podcasting, TV), which God has given us, to provide A Word From The Lord to Believers (to strengthen their faith and discipleship) and to Non-Believers (to develop their faith).
Our ministry message is Gospel-focused and Biblical Christianity, not just an Anglican perspective, and
We pray that AWTL's message stirs our listeners' affection for Jesus and that it shapes and molds the listener to the image of the Son while opening their mind and heart to the Holy Spirit.
Also, we hope our message will be supplemental and in no way replace the church that our listeners are plugged into or the pastor God has placed into their lives.
A Word From The Lord (AWFTL) is driven by the Holy Spirit and God's will. We need your continuing prayers and financial support to provide increasing opportunities for people to have "contacts" with God's Word. We hope that you will continue to "be a part of fulfilling Jesus' 'Great Commission'".
A Word From The Lord is a 501 [c][3] not-for-profit ministry; and you can contribute, directly, to AWFTL using the secure facilities of the National Christian Foundation (NCF) using the link below or through the DONATE button on our Website (www.awftl.org ).
TODAY'S PRAYER: This is another day, O Lord. I know not what it will bring forth, but make me ready, Lord, for whatever it may be. If I am to stand up, help me to stand bravely. If I am to sit still, help me to sit quietly. If I am to lie low, help me to do it patiently. And if I am to do nothing, help me to do it gallantly. Make these words more than words, and give me the spirit of Jesus. Amen. 
TODAY'S AFFIRMATION: Today, I affirm that, because I am in Jesus Christ, I will proclaim Him. (Philippians 1:15f)). "I can do everything through Him who gives me strength.". (Philippians 4:14).
SCRIPTURE REFERENCE (ESV): Romans 10:17; Matthew 28:18-20.
A WORD FROM THE LORD WEBSITE: www.AWFTL.org.
THIS SUNDAY'S AUDIO SERMON: You can listen to Archbishop Beach's Current Sunday Sermon: "As Jesus Followers, We Are Responsible and Accountable for All God Has Entrusted Us – Earthly and Spiritual", at our Website: https://awtlser.podbean.com/
DONATE TO AWFTL: https://mygiving.secure.force.com/GXDonateNow?id=a0Ui000000DglsqEAB