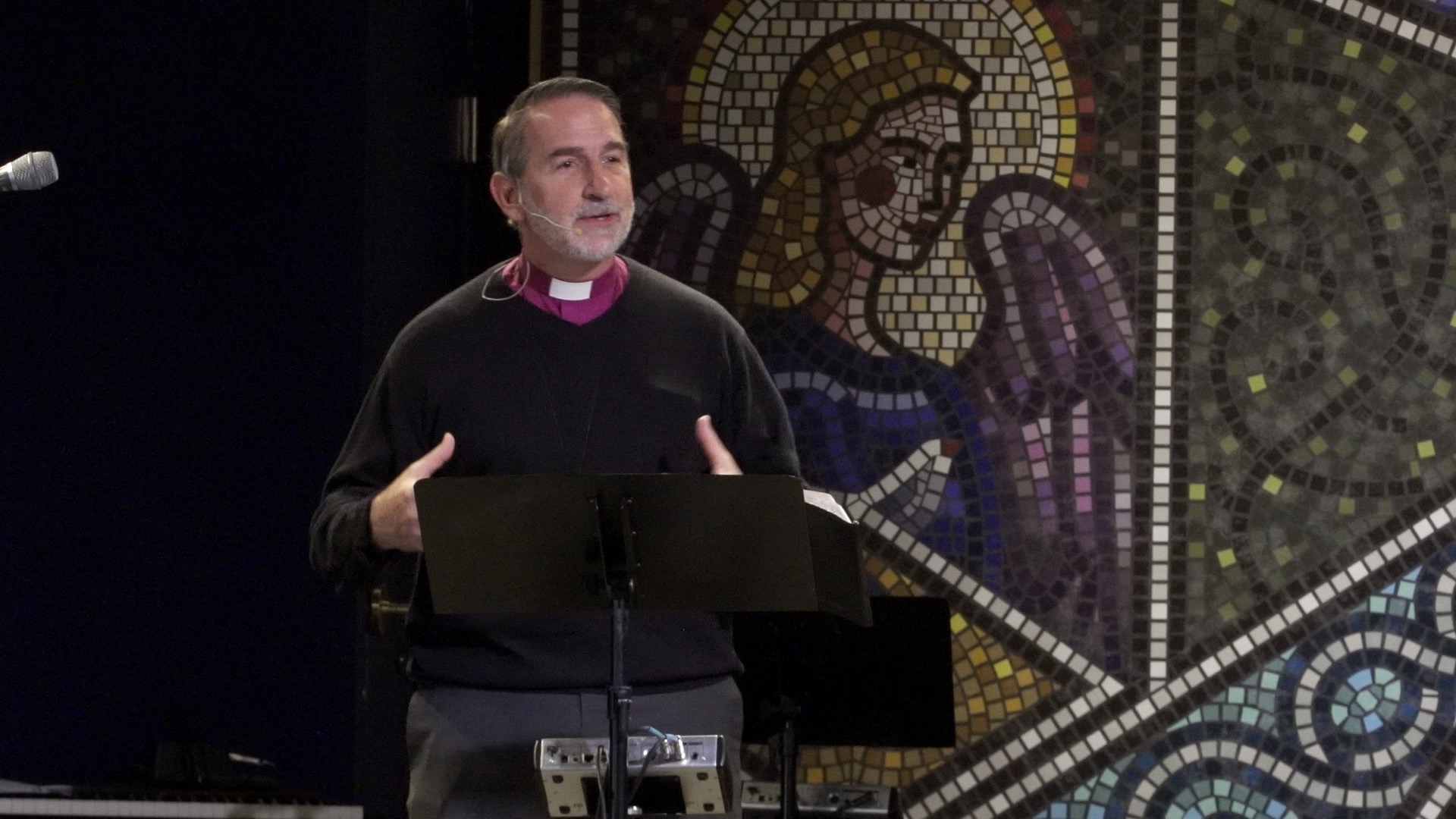 JESUS IS LAID IN THE TOMB – Jesus Walking in the Way of the Cross (VIDEO)
LYRICS TO MUSIC:
Go on brothers lay him down Go on brothers lay him down
Wrap his body with a clean white shroud Roll that stone leave him in the ground Go on brothers lay him down
Go on sisters cry for him Go on sisters cry for him
But wipe your eyes and dry your skin
The crying will be done in three mornings Go on sisters cry for him
Hold on children wait and see Hold on children wait and see
The death that's come is a death too weak Can't take my Jesus cannot take my King So hold on children wait and see
Oh glory glory won't you come for me Glory glory won't you come for me
I know your slumber is a momentary sleep I feel you rising up from the deep
Oh glory glory you will come for me
MESSAGE SUMMARY: 
    Some of the most expensive, elaborate, and impressive structures in history are tombs. Throughout humanity great energy has been spent constructing a final resting place for the prestigious and powerful. The Taj Mahal in Agra, India, the pyramids of Egypt, and the terra cotta army in Xi'an, China are some of the most notorious. They stand as feats of architecture, design, and craftsmanship - each fueled by countless hours of work by a vast number of humans. Some of these structures are still visited today by hundreds of thousands each year.
  Jesus too was laid in a tomb. And though purchased by a wealthy disciple, it seems to have been no more than a small, man-made cave. When Joseph of Arimethea asked Pilate for Jesus' body, his request was surprisingly granted. After being wrapped in linen, Jesus was placed into a room 'cut in the rock, one in which no one had yet been laid' (Luke 23:53).
  Today, there remains uncertainty as to which specific site held the body of Jesus. Notwithstanding this fact, many travelers still seek out Christ's tomb. Unlike many of the famous burial monuments however, those who make this journey do not come to be amazed by the architecture or awed by the craftsmanship. The spectacle itself is rather unimpressive - no more than a small hole cut into the side of a hill, void of any adornment.
  Despite Jesus' position, despite his seat 'at the right hand of God' (Mark 16:19), he was buried in a common tomb. Despite the 'riches' of his glory and grace (Colossians 1:27, Ephesians 2:7), Jesus' body was laid to rest in a cave. How he continually clothed himself in humility!
  So why then do countless Christians travel across the world each year to see where Jesus walked? Why spend the time and effort to visit a hole in the ground, that quite possibly Jesus' body never actually entered? People come because of who Jesus was, not any place where he may have laid. They come to gain perspective. They come to refresh their spirits. They come because Jesus was real, and most critically, that three days after his death, the tomb stood empty.
  Hallelujah! Death was beaten as God's perfect plan for his Messiah was fulfilled. The tomb could not hold him. "He has risen, just as he said," (Matthew 28:6), and he is alive now and forever!
Written by Jesse Braswell Roberts / Poor Bishop Hooper golgothamusic.com // poorbishophooper.com // Second edition ©2022 Jesse Braswell Roberts / Poor Bishop Hooper
TODAY'S PRAYER: Praise Jesus for his death and resurrection.
Ask Jesus for a fresh revelation of what the empty tomb means for you today.
Thank him for how he has saved you.
Pray for those who do not yet know the One who has conquered death, and do not understand what Jesus' resurrection means for their lives. Give thanks that God's perfect plan was fulfilled in
Jesus Christ, and that his love for you is unfailing and everlasting
Today's Affirmation: I affirm that because of what God has done for me in His Son, Jesus, I AM FILLED WITH THE HOLY SPIRIT: If you then, though you are evil, know how to give good gifts to your children, how much more will your Father in heaven give the Holy Spirit to those who ask him! (Luke 11:13).
SCRIPTURE REFERENCE (ESV): Mark 15:42-47: "It was Preparation Day (that is, the day before the Sabbath). So as evening approached, Joseph of Arimathea, a prominent member of the Council, who was himself waiting for the kingdom of God, went boldly to Pilate and asked for Jesus' body. Pilate was surprised to hear that he was already dead. Summoning the centurion, he asked him if Jesus had already died. When he learned from the centurion that it was so, he gave the body to Joseph. So Joseph bought some linen cloth, took down the body, wrapped it in the linen, and placed it in a tomb cut out of rock. Then he rolled a stone against the entrance of the tomb. Mary Magdalene and Mary the mother of Joseph saw where he was laid.". Further Reading: Matthew 27:57-61; Luke 23:50-56; John 19:38-42; Isaiah 53:9-12.
A WORD FROM THE LORD WEBSITE: www.AWFTL.org.
THIS SUNDAY'S AUDIO SERMON: You can listen to Archbishop Beach's Current Sunday Sermon: "Contemplating the Mighty Acts – Palm Sunday and Holy Week", at our Website: https://awtlser.podbean.com/
DONATE TO AWFTL: https://mygiving.secure.force.com/GXDonateNow?id=a0Ui000000DglsqEAB