Episodes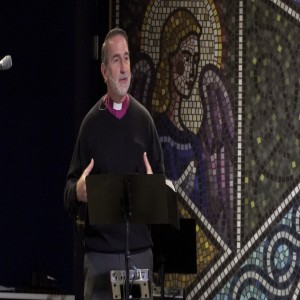 Wednesday Aug 26, 2020
Wednesday Aug 26, 2020
As a Sinner, You have "A Way Out" in this Life and Into Eternal Life – "Jesus came into the world to save sinners"
MESSAGE SUMMARY: 
We are all sinners, but we now have a Savior – Jesus. As Paul tells us, in 1 Timothy 1:15-16, that the Gospel provides Salvation for all followers of Jesus, including the worst of sinners -- Paul: "The saying is trustworthy and deserving of full acceptance, that Christ Jesus came into the world to save sinners, of whom I am the foremost. But I received mercy for this reason, that in me, as the foremost, Jesus Christ might display his perfect patience as an example to those who were to believe in him for eternal life.". Also, Paul, in 1 Timothy 2:3b-6, further points out that God wants all of us to be saved by His Grace through Jesus if we only, as sinners like Paul, reach out to bring Jesus into our lives: God our Savior, who desires all people to be saved and to come to the knowledge of the truth. For there is one God, and there is one mediator between God and men, the man Christ Jesus, who gave himself as a ransom for all, which is the testimony given at the proper time.". It is only because of Jesus the Christ that we receive the healing that we need. "I am a sinner who now has a Savior – do you"?
TODAY'S AFFIRMATION: Today, I affirm that, because I am in Jesus Christ, Nothing compares with knowing Jesus. (Philippians 3:7f). "I can do everything through Him who gives me strength.". (Philippians 4:14).
SCRIPTURE REFERENCE (ESV): 1 Timothy 1:15-17; 1 Timothy 2:3b-6; 2 Timothy 1:8-12; Psalms 89a:1-13.
THIS SUNDAY'S AUDIO SERMON: You can listen to Archbishop Beach's Current Sunday Sermon: "Followers of Jesus Must Become the Holy Spirit's Supporter in Today's Marketplace of Unbelievers ", at our Website: https://awtlser.podbean.com/
WEBSITE LINK TO DR. BEACH'S SERMON VIDEO – "As a Christian, You Are Equipped for God's Purpose; Be Courageous and Let Others See Jesus In You for God Is With You":  www.AWFTL.org/watch
DONATE TO AWFTL: https://mygiving.secure.force.com/GXDonateNow?id=a0Ui000000DglsqEAB