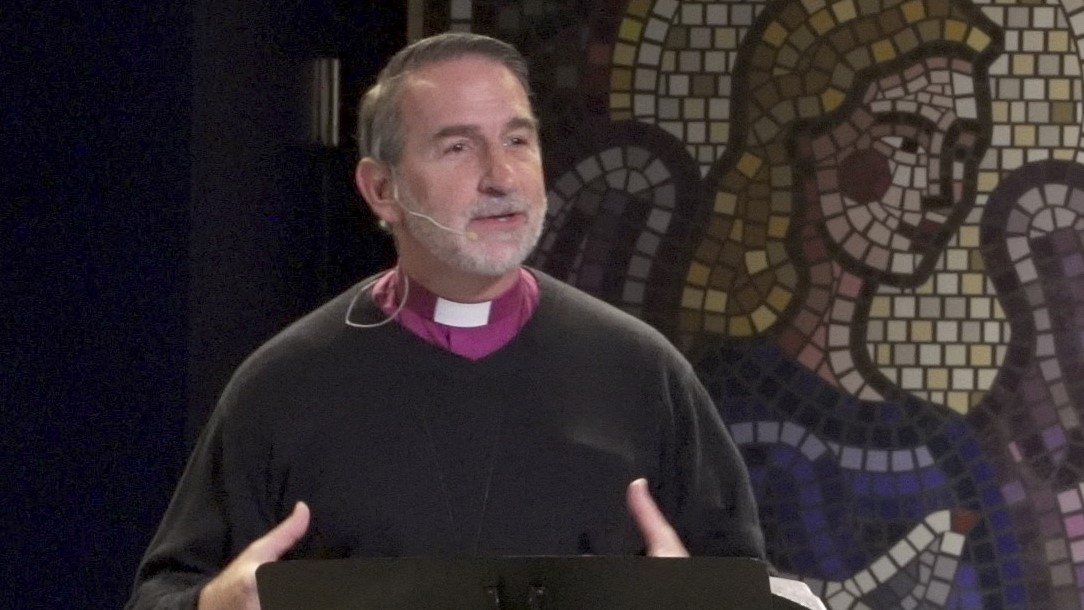 MESSAGE SUMMARY: Are our governmental leaders leading us off the cliff, or have they already led us of the cliff? The related uncertainty in our government, economic system, cultural institutions, and in our interactions with others have brought fear, anger and hostility to millions of Americans. As Christians, we can look to John 14:1 in which Jesus tells us: "Let not let your heart be troubled. Believe in God; believe also in Me.". In times like these, we can be reminded of where our loyalties are and where our loyalties should be. Also, in times of uncertainty, your intimacy with God can be deepened -- God is still on the throne of the Universe.
TODAY'S AFFIRMATION: I affirm that because I am in Jesus Christ I will seek God's perspective on my situation5. For I know that in all things God  works together for good to those of us who love Him and are called according to His purpose. (From Romans 8:28).
THIS SUNDAY'S SERMON: You can listen to Archbishop Beach's Current Sunday Sermon: "The Interior Life – Maintenance of the Inner Man -- Part 6: The Spirit ", at our Website: www.AWordFromTheLord.org/listen/.
WEBSITE LINK TO DR. BEACH'S VIDEO: "The Interior Life – Emotional Maturity – Part 4" (Christ Church; Atlanta, GA),  https://www.lightsource.com/ministry/a-word-from-the-lord/`
DONATE TO AWFTL: https://mygiving.secure.force.com/GXDonateNow?id=a0Ui000000DglsqEAB
SCRIPTURE REFERENCE (ESV): Matthew 11:28-29; Matthew 6:25-34; Isaiah 35:4; Psalms 112:1-10.