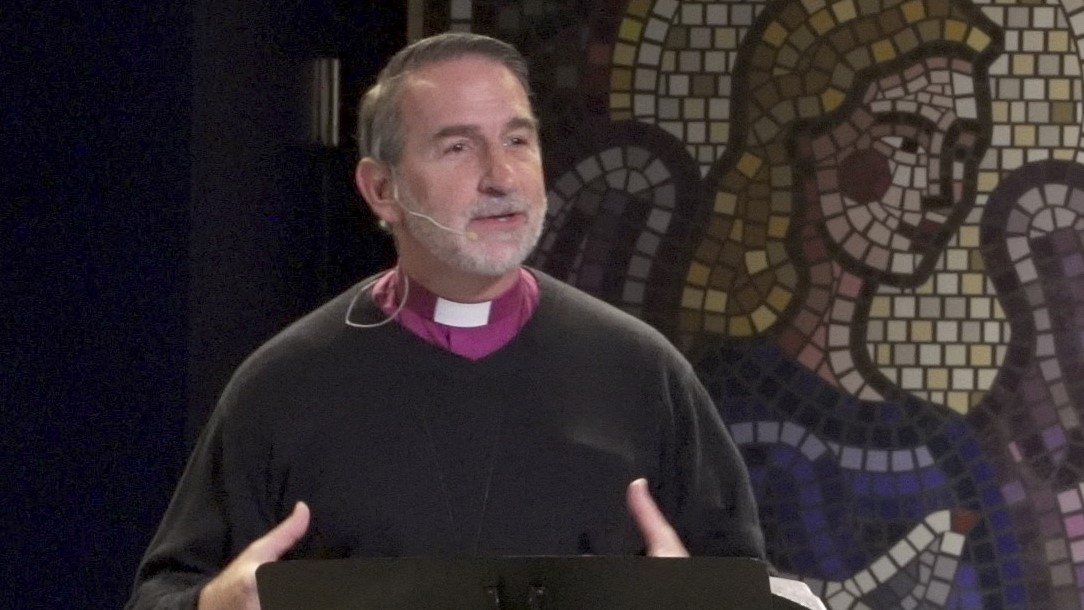 Message Summary: Our relationship with God is a continuous thing and not a one-time thing; therefore, we are to be continuously filled with the Holy Spirit. Paul, in Ephesians 4:4-7, succinctly defines the relationship a follower of Jesus has with God through the Holy Spirit: "There is one body and one Spirit—just as you were called to the one hope that belongs to your call— one Lord, one faith, one baptism, one God and Father of all, who is over all and through all and in all. But grace was given to each one of us according to the measure of Christ's gift.". We should ask the Lord to fill us with the Holy Spirit every day. We need the continuous refreshing of the Holy Spirit in us because we are broken vessels – we sin; we get tired; we work hard; we act stupid; and we rebel against God. Be filled with the Holy Spirit now – you can be filled, in this moment of the present. through the communications channel that permits your personal relationship, through prayer as a follower of Jesus, with God, the Creator of the Universe.
Today's Affirmation: Today, because of I am filled with the Holy Spirit, I will not be controlled by my Self-centeredness. Rather, I will walk in the Spirit's fruit of Love. "The fruit of the Spirit is love, joy, peace, patience, kindness, goodness, faithfulness, gentleness and self-control." (Galatians 5:22f).
This Sunday's Sermon: You can listen to Archbishop Beach's Current Sunday Sermon: "Personal Pentecost", at our Website: www.AWordFromTheLord.org/listen/.
Website Link to the Video – "The Upper Room – Part 2: The Promise of Forgiveness (Christ Cathedral, Kampala Uganda)":  https://www.lightsource.com/ministry/a-word-from-the-lord/
 Scripture Reference (ESV): Ephesians 4:4-7; Acts 2:1-4; 1 Peter 4:1-6; Psalms 121:1-8