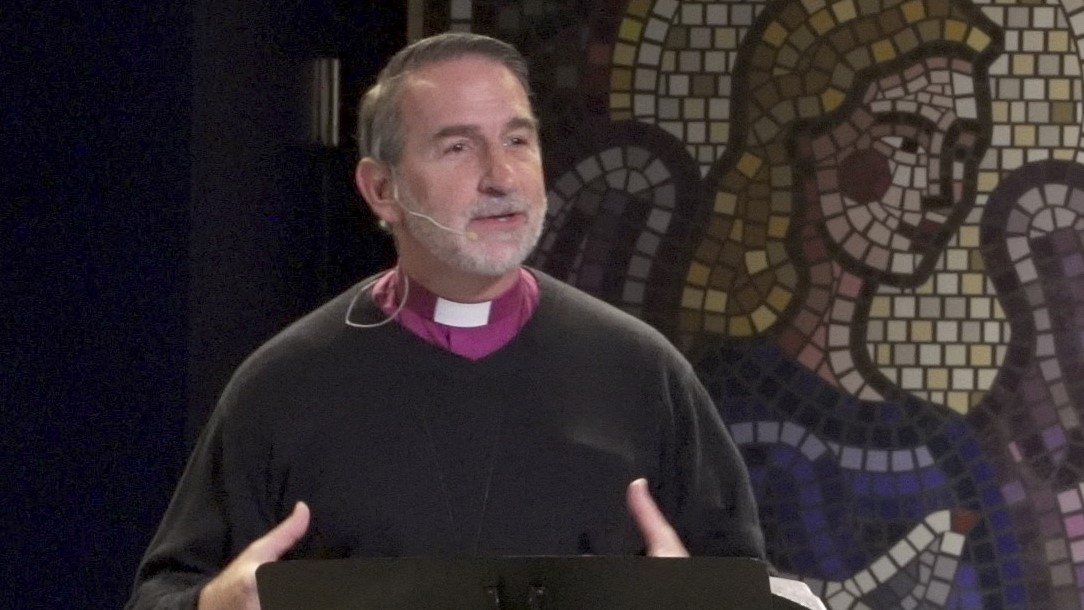 This Sunday's Sermon: You can listen to Archbishop Beach's Current Sunday Sermon: "Life in the Spirit – Part 1: Baptized with the Holy Spirit", at our Website: www.AWordFromTheLord.org/listen/.
Message Summary:  You cannot practice the presence of God when you practice the presence of fear. This is true whether not your fear is about the future of our country or fear about personal or family or health issues. If you will practice the presence of God, you will have peace in amidst your storm. Jesus provides comfort for our anxieties in Mathew 6:33-34: "But seek first the kingdom of God and his righteousness, and all these things will be added to you. Therefore do not be anxious about tomorrow, for tomorrow will be anxious for itself. Sufficient for the day is its own trouble.". If you practice the presence of God, it will not matter what this world or the devil throws your way. These words, from Paul in Philippians 4:7-9, make us comfortable with the sources of our potential fears as we walk with the presence of God in our lives: "do not be anxious about anything, but in everything by prayer and supplication with thanksgiving let your requests be made known to God. And the peace of God, which surpasses all understanding, will guard your hearts and your minds in Christ Jesus. Finally, brothers, whatever is true, whatever is honorable, whatever is just, whatever is pure, whatever is lovely, whatever is commendable, if there is any excellence, if there is anything worthy of praise, think about these things. What you have learned and received and heard and seen in me— practice these things, and the God of peace will be with you.".
Today's Affirmation: Because of who I am in Jesus Christ, I will not be driven by Fear. Rather, I will abide in the Lord's Faithfulness. "I am the vine; you are the branches. If a man remains in Me and I in him, he will bear much fruit; apart from Me you can do nothing." (John 15:5).
Website Link to the Video – "The Upper Room – Part 2: The Promise of Forgiveness (Christ Cathedral, Kampala Uganda)":  https://www.lightsource.com/ministry/a-word-from-the-lord/
Scripture Reference (ESV): Mathew 11:28-29; Mathew 6:25-34; 1 John 5:1; Psalms 109:1-31.