Episodes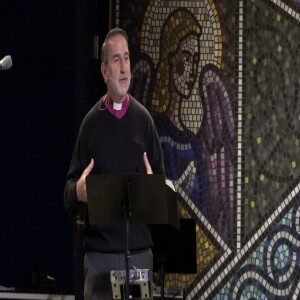 Wednesday Nov 16, 2022
Wednesday Nov 16, 2022
Dear Friend in Christ,
Greetings in the Name of Jesus Christ our Lord and only Savior!
Each year at this time we ask folks to take a moment and consider supporting A Word from the Lord with a gift to help with our financial needs. Although A Word from the Lord is a volunteer organization, it costs money to purchase broadcast time, to pay for some of our internet platforms, and to produce our programs.  And this is only made possible by people like you who desire to partner with us to share God's Word with radio, various internet platforms, podcasts, and one-minute messages.
This coming year we hope to reach into some places where we call the Gospel Gap -- places where the Church and Gospel ministries are not touching.  We have developed several plans to broadcast in strategic places in North American cities where the Word of God is not heard.  Would you consider helping us?  You can click HERE or go to www.AwordfromtheLord.org and click on donate.  Your donation is confidential and our platform is secure.  If you would like to make a one-time gift, or even better, sign up for monthly gifts, we can continue to teach and share the Word of God throughout the world.  You may also write a check and mail it to: A Word from the Lord, P.O. Box 636, Monroe, GA, 30655. Thank you for your consideration.
In Christ,
+foley