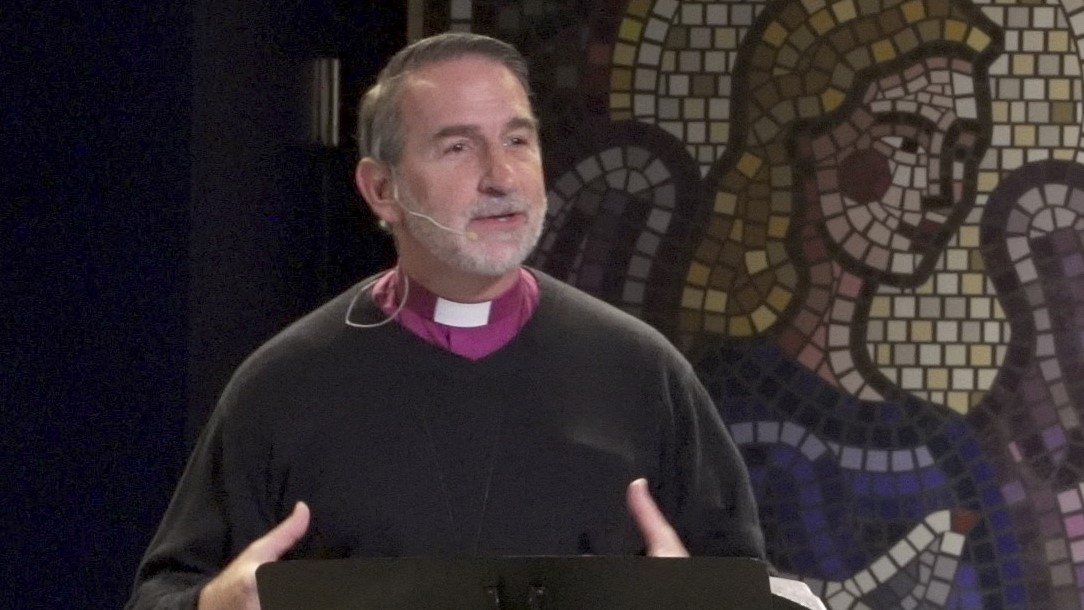 MESSAGE SUMMARY: A spiritual awakening is needed not only to save souls from eternal damnation but to save our way of life. Our way of life is slipping quickly away from us. Our way of life is not just about elections and politics. The risk to our way of life relates to all of us. This risk will only be addressed by a change in our hearts, and the hearts of the people will not change until we have a true spiritual awakening. As Jesus tells us in John 14:1: "Let not your hearts be troubled. Believe in God; believe also in me.". Additionally, Isaiah tells us in Isaiah 35:4: "Be strong; fear not! Behold, your God will come with vengeance, with the recompense of God. He will come and save you.".
TODAY'S AFFIRMATION: I affirm that because of what God has done for me in His Son, Jesus, I AM FORGIVEN. If we confess our sins, He is faithful and just and will forgive us our sins and purify us from all unrighteousness. (1 John 1:9).
THIS SUNDAY'S SERMON: You can listen to Archbishop Beach's Current Sunday Sermon: "Thanks-Living (Additional Message by Pastor Yow of Gahanna – "Go, and Make Disciples")", at our Website: www.AWordFromTheLord.org/listen/.
WEBSITE LINK TO DR. BEACH'S VIDEO: "The Upper Room Part 4: The Day of Pentecost – The Promise Fulfilled (All Saints Anglican Church; Peachtree City, GA)",  https://www.lightsource.com/ministry/a-word-from-the-lord/`
DONATE TO AWFTL: https://mygiving.secure.force.com/GXDonateNow?id=a0Ui000000DglsqEAB
SCRIPTURE REFERENCE (ESV): John 14:1; Matthew 11:28-29; Matthew 6:25-34; Psalms 125:1-5.