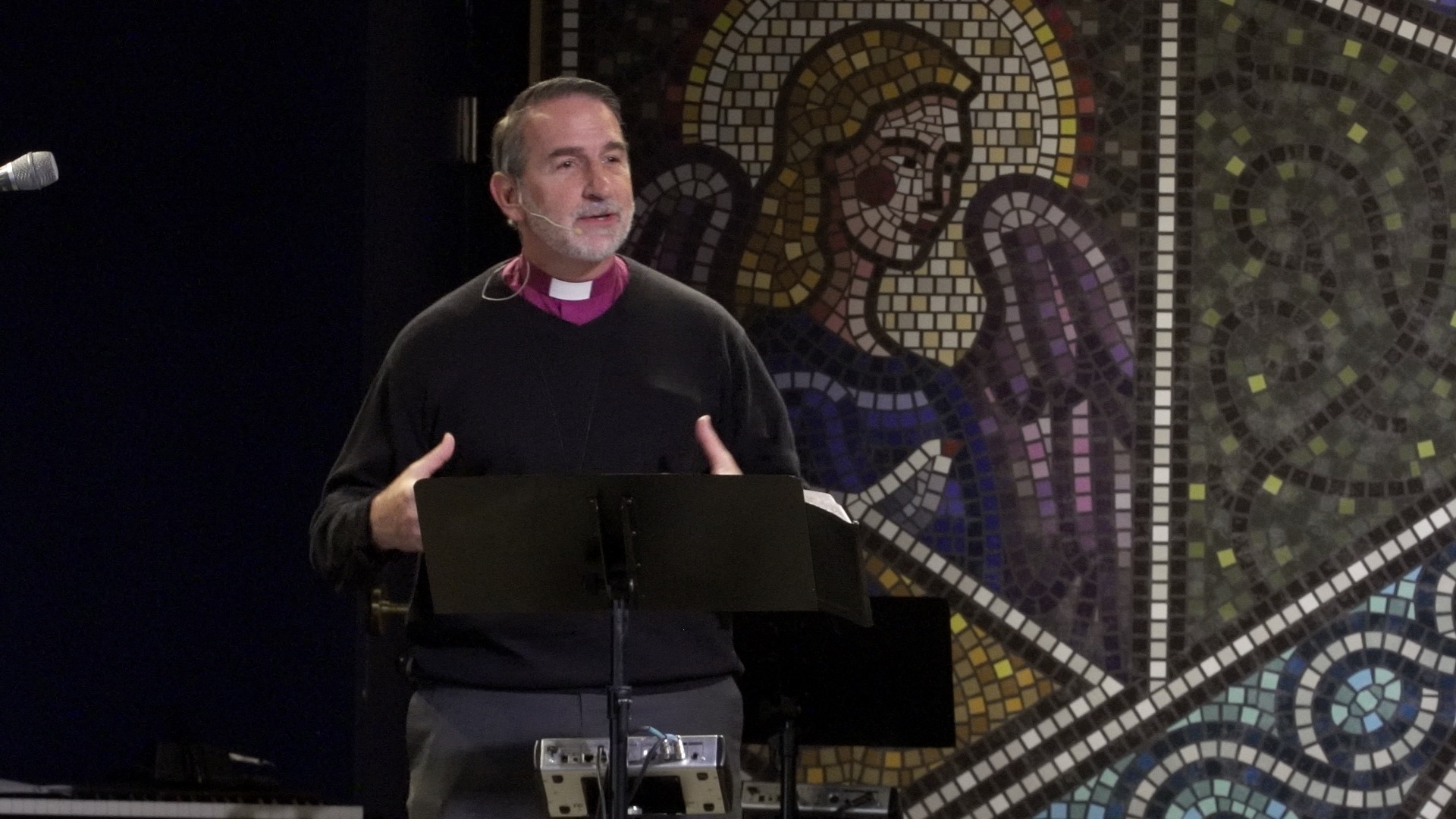 As a Christian, God Himself Walks With You and Talks With You and Counsels You and Helps You Through the Holy Spirit; Does the Holy Spirit Have You?
MESSAGE SUMMARY: The Holy Spirit is given to Christians so that God may work in you and through you. In  Acts 2:38-39, the Apostle Peter was preaching at the First Pentecost in Jerusalem; and he told the gathering of thousands: "And Peter said to them, 'Repent and be baptized every one of you in the name of Jesus Christ for the forgiveness of your sins, and you will receive the gift of the Holy Spirit. For the promise is for you and for your children and for all who are far off, everyone whom the Lord our God calls to himself.'". While Peter was preaching, the Holy Spirit was given to all those Followers of Jesus in the crowd, as the Apostle Luke tells us in Acts 10:44: "While Peter was still saying these things, the Holy Spirit fell on all who heard the word.". God desires to work in you to make you more like Jesus. God Himself walks with you and talks with you and counsels you and helps you through the Holy Spirit, as Paul tells us in Romans 14:17: "For the kingdom of God is not a matter of eating and drinking but of righteousness and peace and joy in the Holy Spirit.". The Holy Spirit was given to you, as a follower of Jesus, so that the way you live and act is like Jesus while letting others see Jesus in you – the greatest possible tool for evangelism.
TODAY'S AFFIRMATION: Today, Because of who I am in Jesus Christ, I will not be driven by Anger. Rather, I will abide in the Lord's Forgiveness. "I am the vine; you are the branches. If a man remains in Me and I in him, he will bear much fruit; apart from Me you can do nothing." (John 15:5).
SCRIPTURE REFERENCE (ESV): Acts 1:4-9; Acts 2:38-39; Romans 14:17-19; Psalms 82:1-8.
THIS SUNDAY'S AUDIO SERMON: You can listen to Archbishop Beach's Current Sunday Sermon: "Why Do We Not Go to the Lord when We, as Individual Followers of Jesus and We as a Nation, Face Difficult Circumstances, Especially with Jesus as Our Great High Priest?", at our Website: https://awtlser.podbean.com/
WEBSITE LINK TO DR. BEACH'S SERMON VIDEO – "We All Need "Hope" in Today's World of Fear, Doubt in Our Faith, and Feelings of "Hopelessness"; and God Is this "Hope"":  www.AWFTL.org/watch
DONATE TO AWFTL: https://mygiving.secure.force.com/GXDonateNow?id=a0Ui000000DglsqEAB