Episodes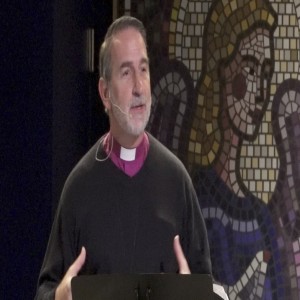 Monday Sep 24, 2018
Monday Sep 24, 2018
MESSAGE SUMMARY: As professing Christians, but in our non-Christian behavior, we are mean; we are angry; we are judgmental; and we are selfish and self-centered. Also, in our non-Christian behavior, we are often in bondage to debt, drugs, and extramarital sex. In all these behaviors, we are not different from the unbeliever next door. We need to ask ourselves: "Am I being faithful to Jesus Christ; what needs to change in me and my life; and how am I disobeying the Lord?". God has promised us that, even though our lives become enmeshed in sin and without our relationship with Him, God will return to us if we return to Him as God promised in Zachariah 1:3: "Therefore say to them, Thus declares the LORD of hosts: Return to me, says the LORD of hosts, and I will return to you, says the LORD of hosts.". If enough of us get serious with God and return to Him, then God will heal us and this land.
TODAY'S AFFIRMATION: Because of who I am in Jesus Christ, I will not be driven by
Loneliness. Rather, I will abide in the Lord's Presence. "I am the vine; you are the branches. If a man remains in Me and I in him, he will bear much fruit; apart from Me you can do nothing." (John 15:5).
THIS SUNDAY'S SERMON: You can listen to Archbishop Beach's Current Sunday Sermon: "The Interior Life -- Part 2: Maintenance of the Inner Person – Exercising the Mind", at our Website: www.AWordFromTheLord.org/listen/.
WEBSITE LINK TO DR. BEACH'S VIDEO: "The Interior Life – The Power of the Will (Red Bank Chapel; Chattanooga, TN),  https://www.lightsource.com/ministry/a-word-from-the-lord/`
DONATE TO AWFTL: https://mygiving.secure.force.com/GXDonateNow?id=a0Ui000000DglsqEAB
SCRIPTURE REFERENCE (ESV):  Hosea 11:1-11; Isaiah 6:8-13; Matthew 13:13-17; Psalms 89a:1-17.