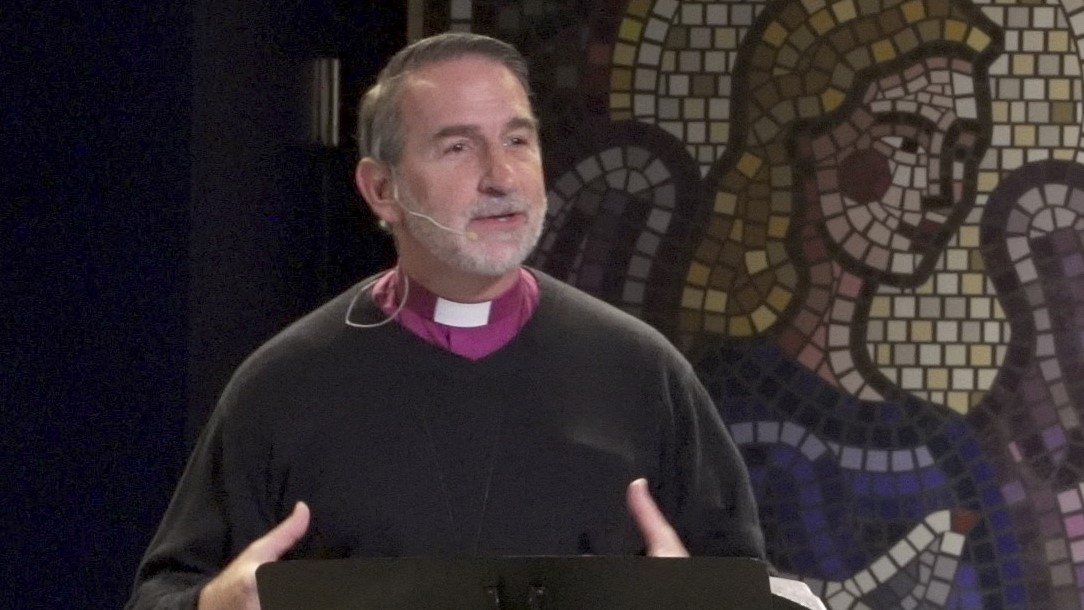 MESSAGE SUMMARY: As Followers of Jesus, we are "In Christ" -- God looks at us and sees Jesus in us. Throughout the Epistles we find: "In Christ" or "In Him". In Galatians 3:14, Paul tells us that our faith in Jesus makes us "In Christ" and recipients of God's Covenant with Abraham: "so that in Christ Jesus the blessing of Abraham might come to the Gentiles, so that we might receive the promised Spirit through faith.". Also, Paul goes even further, in Galatians 3:25-28, to tell us that, through our faith in Jesus, we no longer need any kind of intermediary because we are "In Christ" and we have a personal relationship with God, the Creator of the Universe: "But now that faith has come, we are no longer under a guardian, for in Christ Jesus you are all sons of God, through faith. For as many of you as were baptized into Christ have put on Christ. There is neither Jew nor Greek, there is neither slave nor free, there is no male and female, for you are all one in Christ Jesus. But now that faith has come, we are no longer under a guardian.". The benefit our position "In Christ", as Christians, is that when God looks at us, He sees Jesus, the Son. Therefore, God then sees us as His sons and daughters.
TODAY'S AFFIRMATION: I affirm that because I am in Jesus Christ, I will not be ashamed of the Gospel. I will not be ashamed of the Gospel of Jesus Christ for it is the power of God for the salvation of everyone who believes (including me). (From Romans 1:16).
THIS SUNDAY'S SERMON: You can listen to Archbishop Beach's Current Sunday Sermon: "A Christmas Message", at our Website: www.AWordFromTheLord.org/listen/.
WEBSITE LINK TO DR. BEACH'S CURRENT VIDEO: "Prophetic Glimpses of the Coming Messiah" (Third Sunday in Advent; Holy Cross Anglican Cathedral; Loganville, GA),  https://www.lightsource.com/ministry/a-word-from-the-lord/`
DONATE TO AWFTL: https://mygiving.secure.force.com/GXDonateNow?id=a0Ui000000DglsqEABe
SCRIPTURE REFERENCE (ESV): Romans 3:21-26; Romans 6:5-11; Romans 6:22-23; Psalms 23:1-6.