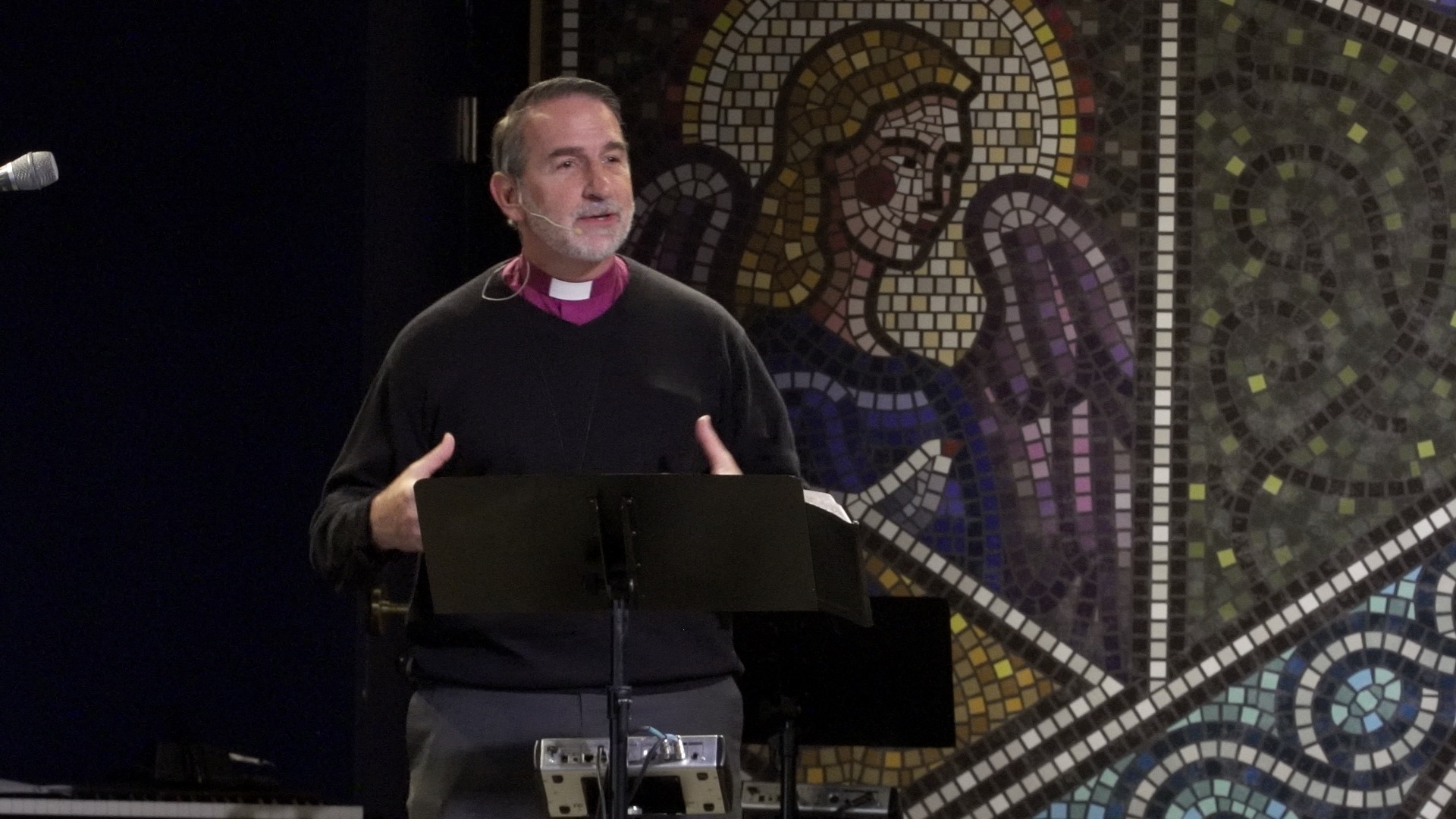 DEVOTIONAL VIDEO
MESSAGE SUMMARY:
Am I Going To Heaven? (Christ Anglican Church; Cashiers, NC)
Can we be sure that we are in a "right relationship" with the Lord? How can we be sure that we are "saved"? As a follower of Jesus and based on Scripture, the answer is a "resounding YES, we can be sure that we are saved"! As followers of Jesus, God has given us assurances of our Salvation in three different ways: 1) the witness of Scripture through the documentation of the work of Christ on the cross from God's Grace as a means of Eternal Life; 2) the witness of the Holy Spirit which, again, is God's gift to those who follow Jesus in faith and confession; and 3) the witness of the Holy Sacraments of our faith (i.e. Holy Communion, Baptism) that assure us of God's work in our lives.
You have a personal relationship with God because you are a follower of Jesus. Therefore, you can give thanks to God by saying: "you died for My sins". With your personal relationship with God, you should be comfortable with your Salvation. In the Anglican Book of Common Prayer, we are given the Comfortable Words of Paul in 1 Timothy 1:15: "The saying is trustworthy and deserving of full acceptance, that Christ Jesus came into the world to save sinners, of whom I am the foremost.". Also, we have the assurance, again from Scripture, in 1 John 5:11-13: "And this is the testimony, that God gave us eternal life, and this life is in his Son. Whoever has the Son has life; whoever does not have the Son of God does not have life. I write these things to you who believe in the name of the Son of God that you may know that you have eternal life.".
TODAY'S AFFIRMATION: Because of who I am in Jesus Christ, I will not be driven by Anger. Rather, I will abide in the Lord's Love. "I am the vine; you are the branches. If a man remains in Me and I in him, he will bear much fruit; apart from Me you can do nothing." (John 15:5).
SCRIPTURE REFERENCE (ESV): 1 John 5:11-13; Hebrews 11:1; Romans 8:38; John 3:16; John 5:24; Philippians 1:6; Colossians 1:3-5; Colossians 1:12-14; Romans 3:23; Romans 6:23; Romans 5:8; 2 Corinthians 5:21; 1 John 4:13; Romans 8:13-17; 2 Corinthians 1:21-22; Ephesians 1:13-14; Ephesians 2:8; Psalms 70b:13-24.
THIS SUNDAY'S AUDIO SERMON: You can listen to Archbishop Beach's Current Sunday Sermon: "It's About Time: Part 1 – Rebuilding Emotional Reserves", at our Website: https://awtlser.podbean.com/
WEBSITE LINK TO DR. BEACH'S SERMON VIDEO: https://awordfromthelord.org/video-archives/
DONATE TO AWFTL: https://mygiving.secure.force.com/GXDonateNow?id=a0Ui000000DglsqEAB