Episodes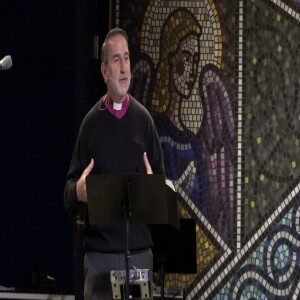 Wednesday Sep 20, 2023
Wednesday Sep 20, 2023
God Exhorts Us: "1) Do not fear; 2) Continue to tithe; 3) Get out of debt; 4) Help our brothers and sisters in need; and 5) Pray"
MESSAGE SUMMARY: In the Bible, you can find five exhortations, from the God, that are right on point for our tough times in America: 1) Do not fear; 2) Continue to tithe; 3) Get out of debt; 4) Help our brothers and sisters in need; and 5) Pray. The people in Malachi's day were withholding what was God's, and they were paying a price. But even in those conditions of sin, God said to the nation, in Malachi 3:7, "From the days of your fathers you have turned aside from my statutes and have not kept them. Return to me, and I will return to you, says the LORD of hosts. But you say, 'How shall we return?'.". God does not change – God today is the same faithful Creator of the Universe as He was in the time of Malachi. Return to God, both as an individual and as a nation; and see how God will bless us!
TODAY'S PRAYER: Lord, help me to be still and to wait patiently for you in silence. In Jesus' name, amen. Scazzero, Peter. Emotionally Healthy Spirituality Day by Day (p. 125). Zondervan. Kindle Edition.
TODAY'S AFFIRMATION: Today, I affirm that, because I am in Jesus Christ, God is working His will in my life (Philippians 2:13). "I can do everything through Him who gives me strength.". (Philippians 4:14).
SCRIPTURE REFERENCE (ESV): Malachi 2:1-17; Malachi 3:7; Malachi 3:16-18; Psalms 41:1-13.
A WORD FROM THE LORD WEBSITE: www.AWFTL.org.
THIS SUNDAY'S AUDIO SERMON: You can listen to Archbishop Beach's Current Sunday Sermon: "Jesus the Narrow Door", at our Website: https://awordfromthelord.org/listen/
DONATE TO AWFTL: https://mygiving.secure.force.com/GXDonateNow?id=a0Ui000000DglsqEAB