Episodes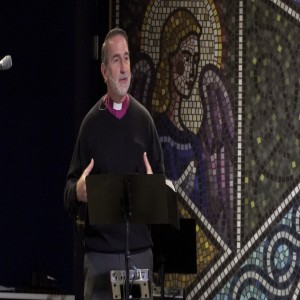 Sunday May 12, 2019
Sunday May 12, 2019
MESSAGE SUMMARY: We don't deserve it, but we come to God because of His Mercy. We are all sinners. As Paul tells us in Romans 9:18: "So then he has mercy on whomever he wills, and he hardens whomever he wills.". We can never enter God's presence for prayer when we are in our pride with our focus on ourselves. Also, Paul reminds us, in 1 Corinthians 1:30-31, that, in our Salvation through God's Grace, Jesus make us "boast" only in the Grace provided us by God: "And because of him you are in Christ Jesus, who became to us wisdom from God, righteousness and sanctification and redemption, so that, as it is written, 'Let the one who boasts, boast in the Lord.'". We can only enter God's presence when we humble ourselves in Jesus. Humility and penitence before God invite His presence – here I am, Lord; just as I am; have mercy on me a sinner.
TODAY'S AFFIRMATION: I affirm that because of what God has done for me in His Son, Jesus, I AM FILLED WITH THE HOLY SPIRIT. If you then, though you are evil, know how to give good gifts to your children, how much more will your Father in heaven give the Holy Spirit to those who ask him! (Luke 11:13).
SCRIPTURE REFERENCE (ESV): Matthew 18:1-4; 1 Corinthians 1:29-31; Isaiah 19:22; Psalms 105a:1-11.
SCRIPTURE REFERENCE SEARCH: www.AWFTL.org/bible-search/
THIS SUNDAY'S AUDIO SERMON: You can listen to Archbishop Beach's Current Sunday Sermon: "Marriage – A Current Assessment (Christ the King Anglican Church; Birmingham, AL)", at our Website: www.AWFTL.org/listen/.
WEBSITE LINK TO DR. BEACH'S SERMON VIDEO – "Marriage – A Current Assessment (Christ the King Anglican Church; Birmingham, AL)":  www.AWFTL.org/watch
DONATE TO AWFTL: https://mygiving.secure.force.com/GXDonateNow?id=a0Ui000000DglsqEAB