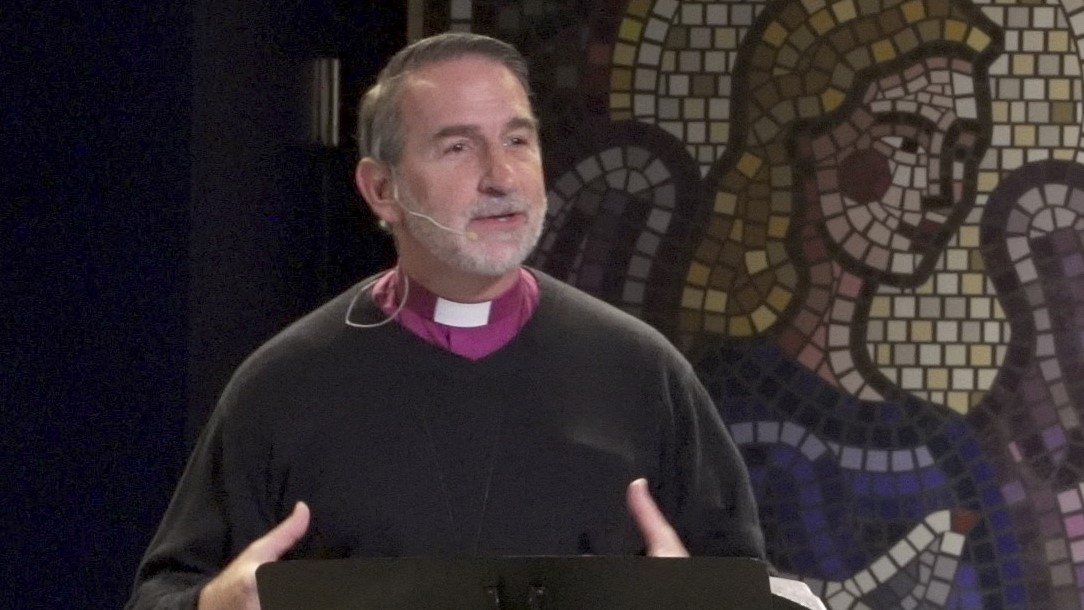 Message Summary: We live in a hurting world, but God wants more for us. To achieve God's desire for our lives, we must stay in fellowship and communion with God; and we must let Him work in our lives. In Colossians 3:17, Paul challenges us: "And whatever you do, in word or deed, do everything in the name of the Lord Jesus, giving thanks to God the Father through him.". We need to live the Christian life in whatever we do – at home; in our jobs; in the way that we drive; and in the way that we treat our friends. If we live our lives, in all places and situations, in the name of Jesus, we will live a better life in our hurting world.
Today's Affirmation: Today, because of I am filled with the Holy Spirit, I will not be controlled by my Insensitivity. Rather, I will walk in the Spirit's fruit of Gentleness. "The fruit of the Spirit is love, joy, peace, patience, kindness, goodness, faithfulness, gentleness and self-control." (Galatians 5:22f).
This Sunday's Sermon: You can listen to Archbishop Beach's Current Sunday Sermon: "The Ultimate Call of a Father", at our Website: www.AWordFromTheLord.org/listen/.
Website Link to the Video – "The Promise of Belief (St. Thomas Anglican Church, Athens GA):  https://www.lightsource.com/ministry/a-word-from-the-lord/
cripture Reference (ESV): Colossians 3:16-17; Matthew 21:21-22; 1 Corinthians 10:31; Psalms 145:1-25.