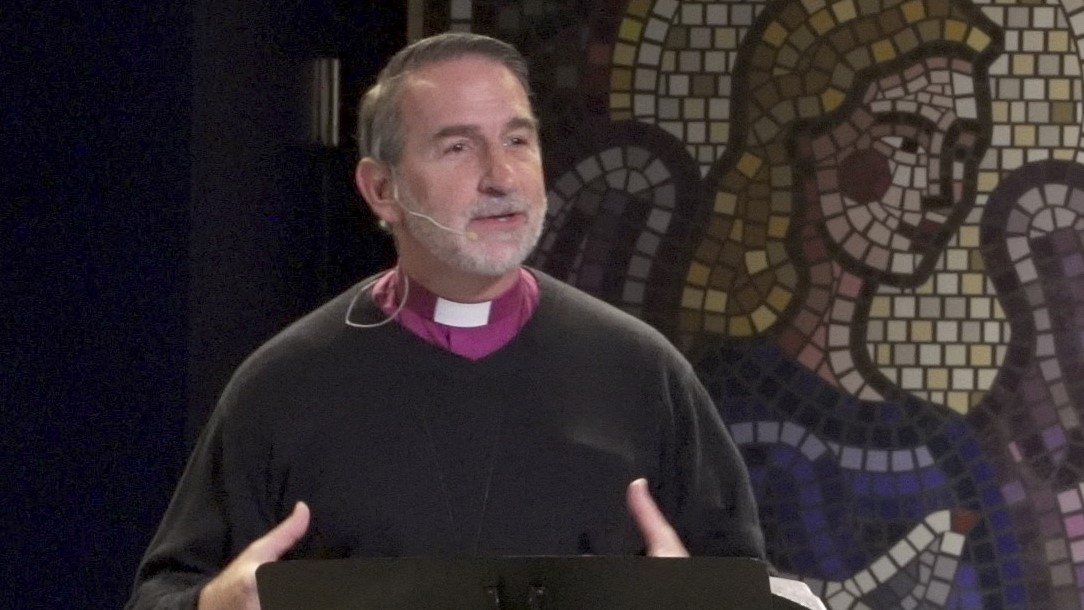 MESSAGE SUMMARY: Paul, in Romans 5:11, explains that we are "reconciled" through Jesus the Christ: "More than that, we also rejoice in God through our Lord Jesus Christ, through whom we have now received reconciliation.". God, through Jesus the Christ, gave us the ministry of reconciliation. In Jesus, God was reconciling the world to Himself and not counting their trespasses against them. God entrusted us with the message of reconciliation; therefore, we are "ambassadors for Christ" – we are implored, on behalf of Christ, to be reconciled with God. Blessed are the peacemakers.
TODAY'S AFFIRMATION: Today, I affirm that, because I am in Jesus Christ, I can do what He asks of me. (Philippians 4:13). "I can do everything through Him who gives me strength.". (Philippians 4:14).
THIS SUNDAY'S SERMON: You can listen to Archbishop Beach's Current Sunday Sermon: "The Interior Life – Maintenance of the Inner Man -- Part 7: A Listening Spirit t ", at our Website: www.AWordFromTheLord.org/listen/.
WEBSITE LINK TO DR. BEACH'S VIDEO: "The Interior Life – Part 5: The Conscience (Holy Trinity; Madison, MS)",  https://www.lightsource.com/ministry/a-word-from-the-lord/`
DONATE TO AWFTL: https://mygiving.secure.force.com/GXDonateNow?id=a0Ui000000DglsqEAB
SCRIPTURE REFERENCE (ESV): 2 Corinthians 5:18-21; Mathew 5:12; Luke 1:30-35; Psalms 116:1-19.