Episodes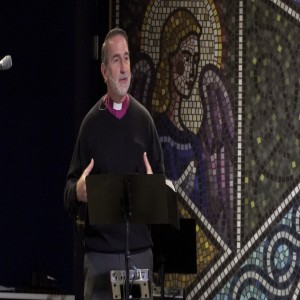 Friday Oct 23, 2020
Friday Oct 23, 2020
Jesus Always Expected His Followers to "GO", but His "Great Commission" Is for Us to "MAKE DISCIPLES"
MESSAGE SUMMARY:  
God said to go, and to make disciples.  God did not say to go and to make decisions. Jesus' last instructions to His Apostles and to you, before His Ascension to Heaven from Earth, is in Mathew 28:16-20, which is Jesus' Great Commission. In His Great Commission, Jesus' "command" or "commission" for us  was not "go" because the Greek for this passage is translated to "As You Go" – Jesus was already expecting us to "go". Rather, the commission in this passage is to "make disciples": "And Jesus came and said to them, 'All authority in heaven and on earth has been given to me. Go therefore and make disciples of all nations, baptizing them in the name of the Father and of the Son and of the Holy Spirit, teaching them to observe all that I have commanded you. And behold, I am with you always, to the end of the age.'". A disciple is a student, a follower, a learner. Making a disciple is not about classes. Making a disciple it about investing yourself in the life of another person, Discipling is having a relationship with another person so that they see the life of Christ in you. Have you been discipled, or have you made a disciple? Not being "discipled" or  "discipling" are the "great omissions".
TODAY'S AFFIRMATION: Today, because of I am filled with the Holy Spirit, I will not be controlled by my inconsistencies. Rather, I will walk in the Spirit's fruit of Faithfulness. "The fruit of the Spirit is love, joy, peace, patience, kindness, goodness, faithfulness, gentleness and self-control." (Galatians 5:22f).
SCRIPTURE REFERENCE (ESV): Mathew 28:16-20; Mathew 9:36-38; Mathew 10:16-33; Psalms 22a:1-15.
THIS SUNDAY'S AUDIO SERMON: You can listen to Archbishop Beach's Current Sunday Sermon: "We All Need "Hope" in Today's World of Fear, Doubt in Our Faith, and Feelings of "Hopelessness"; and God Is this "Hope"", at our Website: https://awtlser.podbean.com/
WEBSITE LINK TO DR. BEACH'S SERMON VIDEO – "As a Christian, You Are Equipped for God's Purpose; Be Courageous and Let Others See Jesus In You for God Is With You":  www.AWFTL.org/watch
DONATE TO AWFTL: https://mygiving.secure.force.com/GXDonateNow?id=a0Ui000000DglsqEAB