Episodes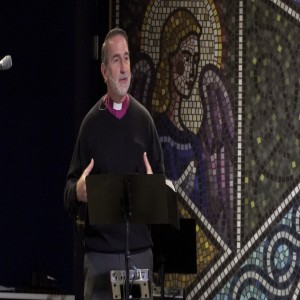 Saturday Apr 20, 2019
Saturday Apr 20, 2019
MESSAGE SUMMARY: Be humble, gentle, and patient bearing with one another in love. Our "calling" by Jesus is to love one another; to lift each other up; and to praise and to encourage one another. How often, in the church, do we get our feathers ruffled and start "acting like a bunch of turkeys"? Too many of us "are not responding to God's call"; but we "are doing our duty". After all, isn't just "doing our duty" what we have been taught? Paul succinctly defines our obligations as a follower of Jesus in Ephesians 4:31-32: "Let all bitterness and wrath and anger and clamor and slander be put away from you, along with all malice. Be kind to one another, tenderhearted, forgiving one another, as God in Christ forgave you.". Our service to God is more than service or obligation (i.e. "duty"). Our "calling" should be a response to and emulate Jesus.
TODAY'S AFFIRMATION: I affirm that because I am in Jesus Christ, I will entrust to Him my future. I know whom I have believed, and am convinced that he is able to guard what I have entrusted to him for that day.  (From 2 Timothy 1:12).
THIS SUNDAY'S SERMON: You can listen to Archbishop Beach's Current Sunday Sermon: "Contemplating the Mighty Acts – Palm Sunday and Holy Week (Holy Cross Anglican Cathedral; Loganville, GA)", at our Website: www.AWFTL.org/listen/.
WEBSITE LINK TO DR. BEACH'S RECENT VIDEOS: www.AWFTL.org/watch.
A WORD FROM THE LORD WEBSITE: www.AWFTL.org.
DONATE TO AWFTL: https://mygiving.secure.force.com/GXDonateNow?id=a0Ui000000DglsqEAB
SCRIPTURE REFERENCE (ESV): Mathew 6:14-15; Psalms 130:3-4; 2 Corinthians 5:17-21; Psalms 89c:27-39.
SCRIPTURE REFERENCE SEARCH: www.AWFTL.org/bible-search/