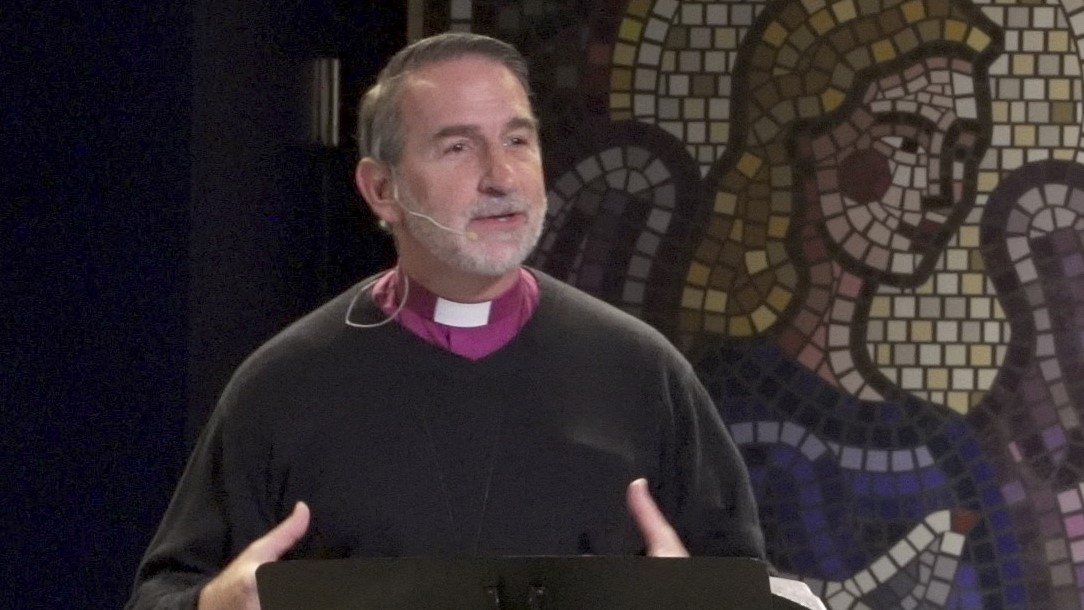 Message Summary:  Immediately, Jesus made His Disciples get in a boat and go on ahead of Him to the other side while Jesus dismissed the crowd. After Jesus dismissed the crowd, He went up on a mountainside, by Himself, to pray. He was alone with His Father. In Mark 1:35, Jesus prayer life is presented: "And rising very early in the morning, while it was still dark, He departed and went out to a desolate place, and there He prayed.". If there is one Christian discipline that is neglected by Christians of today, it is the practice of getting alone with God and having a quiet time to pray -- not you and your computer; not you and a friend; but only you and God alone in your prayer. We can learn a great deal from King Hezekiah, in Isaiah 37:15-17a about his personal relationship with God, through personal prayer, as he is faced with a powerful invasion of Israel: "And Hezekiah prayed to the LORD: 'O LORD of hosts, God of Israel, enthroned above the cherubim, you are the God, you alone, of all the kingdoms of the earth; you have made heaven and earth. Incline your ear, O LORD, and hear.'".
Today's Affirmation: Because of who I am in Jesus Christ, I will not be driven by Fear. Rather, I will abide in the Lord's Faithfulness. "I am the vine; you are the branches. If a man remains in Me and I in him, he will bear much fruit; apart from Me you can do nothing." (John 15:5).
This Sunday's Sermon: You can listen to Archbishop Beach's Current Sunday Sermon: "Pentecost -- Be Ye Filled with the Holy Spirit", at our Website: www.AWordFromTheLord.org/listen/.
Website Link to the Video – "Pentecost – The Day of the Holy Spirit; the Promise Fulfilled" (All Saints Anglican Church; Peachtree City, GA):  https://www.lightsource.com/ministry/a-word-from-the-lord/
Scripture Reference (ESV): John 17:1-5; Matthew 26:36-40; Isaiah 37:14-17; Psalms 127:1-5.