Episodes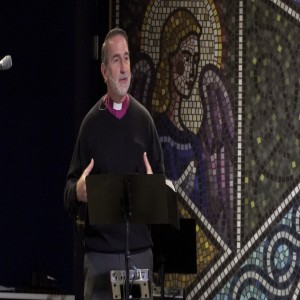 Wednesday Jul 15, 2020
Wednesday Jul 15, 2020
MESSAGE SUMMARY:
As Christians and Citizens of Heaven, we know that Jesus is coming back -- either to greet us when we die or before we die at His Second Coming. For most of us, however, our vision of Heaven is clouded by looking backwards; therefore, the return of Jesus does not have any power in our life. Paul reinforces the return of the Lord of Heaven in Philippians 1:6: "And I am sure of this, that he who began a good work in you will bring it to completion at the day of Jesus Christ.". When Jesus returns, we will put on our spiritual bodies, as promised. As Jesus tells us in Matthew 4:17: "From that time Jesus began to preach, saying, 'Repent, for the kingdom of heaven is at hand.'". Remember the moment you become a follower of Jesus, you have immediate Eternal Life; and you become a Citizen of Heaven.  Jesus tells us, in John 5:24, that His followers have Eternal Life and are Citizens of Heaven here on earth living their earthly lives: "Truly, truly, I say to you, whoever hears my word and believes him who sent me has eternal life. He does not come into judgment, but has passed from death to life.".
TODAY'S AFFIRMATION: Today, I affirm that, because I am in Jesus Christ, I will proclaim Him. (Philippians 1:15f). "I can do everything through Him who gives me strength.". (Philippians 4:14).
SCRIPTURE REFERENCE (ESV): 1 Peter 1:1-18; 1 Corinthians 11:23-27; Luke 22:20; Psalms 1:1-6.
THIS SUNDAY'S AUDIO SERMON: You can listen to Archbishop Beach's Current Sunday Sermon: "God Is Love, But He Is Justice Too; therefore, We Must Pray for America and for God to Intervene in America's Downward Spiral": at our Website: www.AWFTL.org/listen/.
WEBSITE LINK TO DR. BEACH'S SERMON VIDEO – "In Today's Uncertainties but as a Follower of Jesus, You CAN Answer "Yes" to "Am I Going to Heaven?"!":  www.AWFTL.org/watch
DONATE TO AWFTL: https://mygiving.secure.force.com/GXDonateNow?id=a0Ui000000DglsqEAB