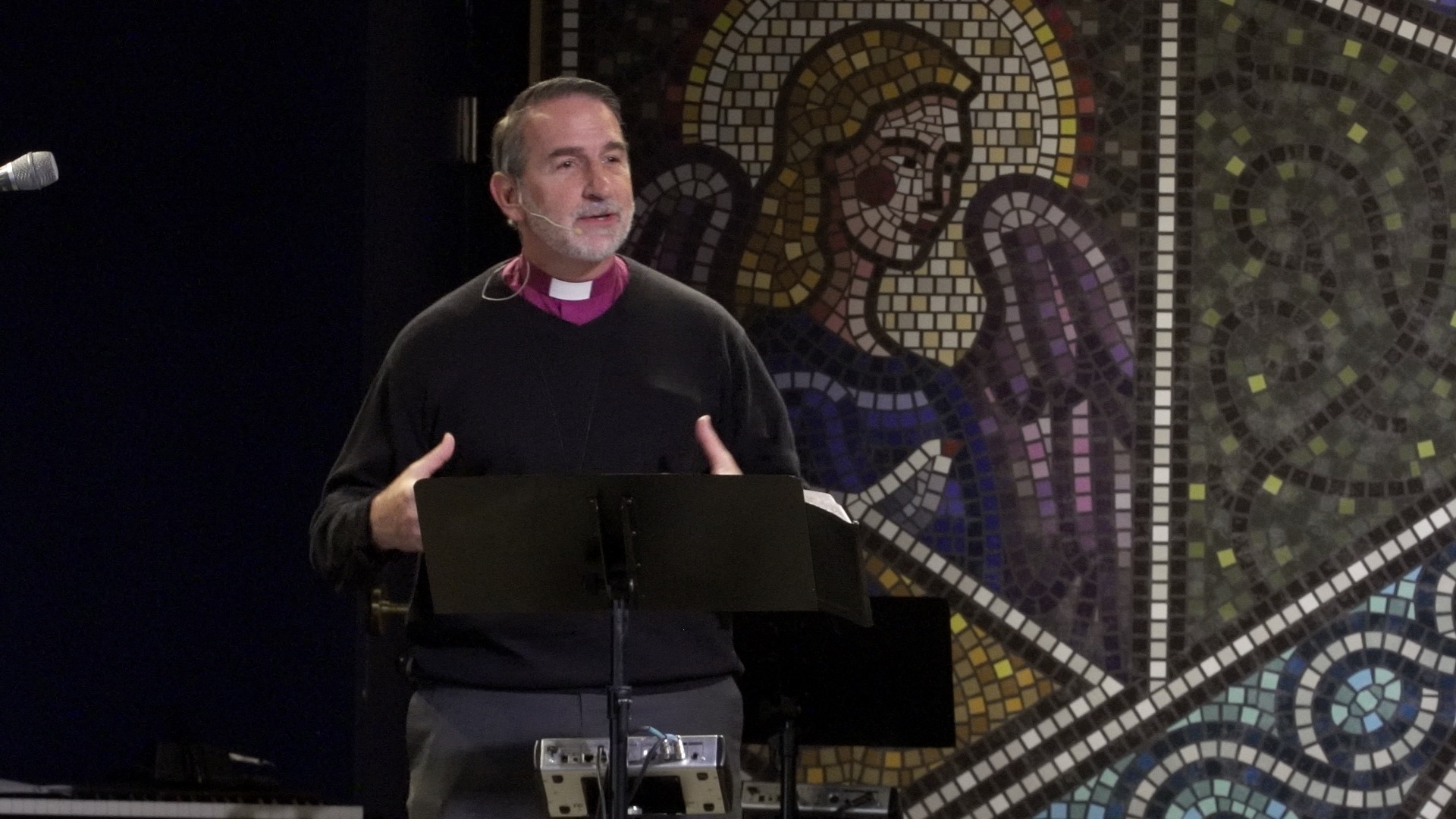 MESSAGE SUMMARY:
The purpose of Jesus' death on the cross was to sacrifice Himself to provide you a sacrifice, God's required blood sacrifice, for your sins which you could not do for yourself. In Romans 5:18-21, Paul succinctly explains Jesus' unique role, that only Jesus could play, in our Justification and Salvation. Jesus' role in your Salvation begins with God's Grace: "Therefore, as one trespass led to condemnation for all men, so one act of righteousness leads to justification and life for all men. For as by the one man's disobedience the many were made sinners, so by the one man's obedience the many will be made righteous. Now the law came in to increase the trespass, but where sin increased, grace abounded all the more, so that, as sin reigned in death, grace also might reign through righteousness leading to eternal life through Jesus Christ our Lord.". Jesus' blood made His death, which He experienced for you, provide restitution; make atonement; and pay the death penalty for your sins. Someone must pay for your sins – either you must pay, or Jesus did pay. If you pay for your sins, it means your eternal condemnation and alienation from God without your eternal life. If Jesus pays for your sins, it means personal forgiveness; a personal relationship with God during your earthly life; and your eternal life that brings an eternal relationship with God. Jesus death and Resurrection were for the forgiveness of your sins and all sins; for all people that chose God's Grace through Jesus; and for all time.
TODAY'S AFFIRMATION: Today, Because of who I am in Jesus Christ, I will not be driven by Lust. Rather, I will abide in the Lord's Perfect Provision. "I am the vine; you are the branches. If a man remains in Me and I in him, he will bear much fruit; apart from Me you can do nothing." (John 15:5).
SCRIPTURE REFERENCE (ESV):  John 15:12-17; Habakkuk 2:4; John 10:7-18; Psalms 2:1-12.
THIS SUNDAY'S AUDIO SERMON: You can listen to Archbishop Beach's Current Sunday Sermon: "How Much Time Do I Have Left as a Father to Meet God's Expectations and Receive the Joys of Being a Father In Christ?": at our Website: www.AWFTL.org/listen/.
WEBSITE LINK TO DR. BEACH'S SERMON VIDEO – "The Apostle John Tells You: 'You who believe in the name of the Son of God that you may know that you have eternal life'":  www.AWFTL.org/watch
DONATE TO AWFTL: https://mygiving.secure.force.com/GXDonateNow?id=a0Ui000000DglsqEAB