Episodes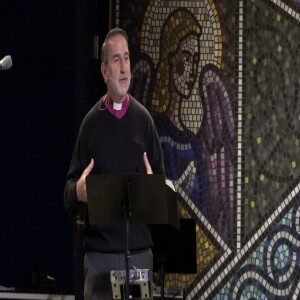 Wednesday Jun 28, 2023
Wednesday Jun 28, 2023
"Life Situations" May Cause a Focus on Yourself; but a Prayer Focused on Yourself and Not Considering Others' Needs Constrains Your Prayer Relationship with God
MESSAGE SUMMARY: When you are experiencing a "life situation" AND you stop just focusing on yourself and your situation, then you can enter prayerful communion with God. In your personal relationship with God and your communion with God, He will tell you how to pray for your "situation". As James tells us in James 1:5-6: "If any of you lacks wisdom, let him ask God, who gives generously to all without reproach, and it will be given him. But let him ask in faith, with no doubting, for the one who doubts is like a wave of the sea that is driven and tossed by the wind.". Pray always; be consistent in your prayers. Do not give up on God; do not doubt the power of your prayer; and pray in faith.
TODAY'S PRAYER: Lord, I thank you that you are working even when I am sleeping. Teach me to respect the built-in rhythms of life, and to live from a place of deep rest in you. In Jesus' name, amen.       Scazzero, Peter. Emotionally Healthy Spirituality Day by Day (p. 127). Zondervan. Kindle Edition.
TODAY'S AFFIRMATION: Today, I affirm that, because I am in Jesus Christ, I press on toward His goal for me. (Philippians 3:12f). "I can do everything through Him who gives me strength.". (Philippians 4:14).
SCRIPTURE REFERENCE (ESV): Ephesians 5:20-21; Romans 1:16-17; James 1:5-6; Psalms 109b:16-31.
A WORD FROM THE LORD WEBSITE: www.AWFTL.org.
THIS SUNDAY'S AUDIO SERMON: You can listen to Archbishop Beach's Current Sunday Sermon: "Be Strong & Courageous", at our Website: https://awordfromthelord.org/listen/
DONATE TO AWFTL: https://mygiving.secure.force.com/GXDonateNow?id=a0Ui000000DglsqEAB