Episodes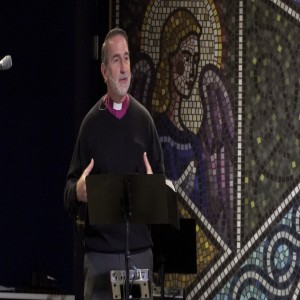 Tuesday Jan 14, 2020
Tuesday Jan 14, 2020
MESSAGE SUMMARY: You will be tempted again and again, but the temptation itself is not the sin. The sin resides in your grabbing onto the temptation; dwelling on the temptation; and following through on the temptation. Jesus was tempted, and He always faced temptation by quoting scripture to the temptation source. As Jesus tells you about Temptation and sin in Matthew 18:7-8: "Woe to the world for temptations to sin! For it is necessary that temptations come, but woe to the one by whom the temptation comes! And if your hand or your foot causes you to sin, cut it off and throw it away. It is better for you to enter life crippled or lame than with two hands or two feet to be thrown into the eternal fire.". You can follow Jesus' example by using scripture and prayer to deal with a temptation – there is scripture to deal with every temptation that you may face.
TODAY'S AFFIRMATION: Today, because of I am filled with the Holy Spirit, I will not be controlled by my Anxiety. Rather, I will walk in the Spirit's fruit of Peace. "The fruit of the Spirit is love, joy, peace, patience, kindness, goodness, faithfulness, gentleness and self-control." (Galatians 5:22f).
SCRIPTURE REFERENCE (ESV): Matthew 4:1-11; 1 Corinthians 10:13; Hebrews 4:14-16; Psalms143:1-12.
THIS SUNDAY'S AUDIO SERMON: You can listen to Archbishop Beach's Current Sunday Sermon: "What Is God's Will for Me in This New Year?", at our Website: https://awtlser.podbean.com/.
WEBSITE LINK TO DR. BEACH'S SERMON VIDEO: https://awordfromthelord.org/video-archives/
DONATE TO AWFTL: https://mygiving.secure.force.com/GXDonateNow?id=a0Ui000000DglsqEAB