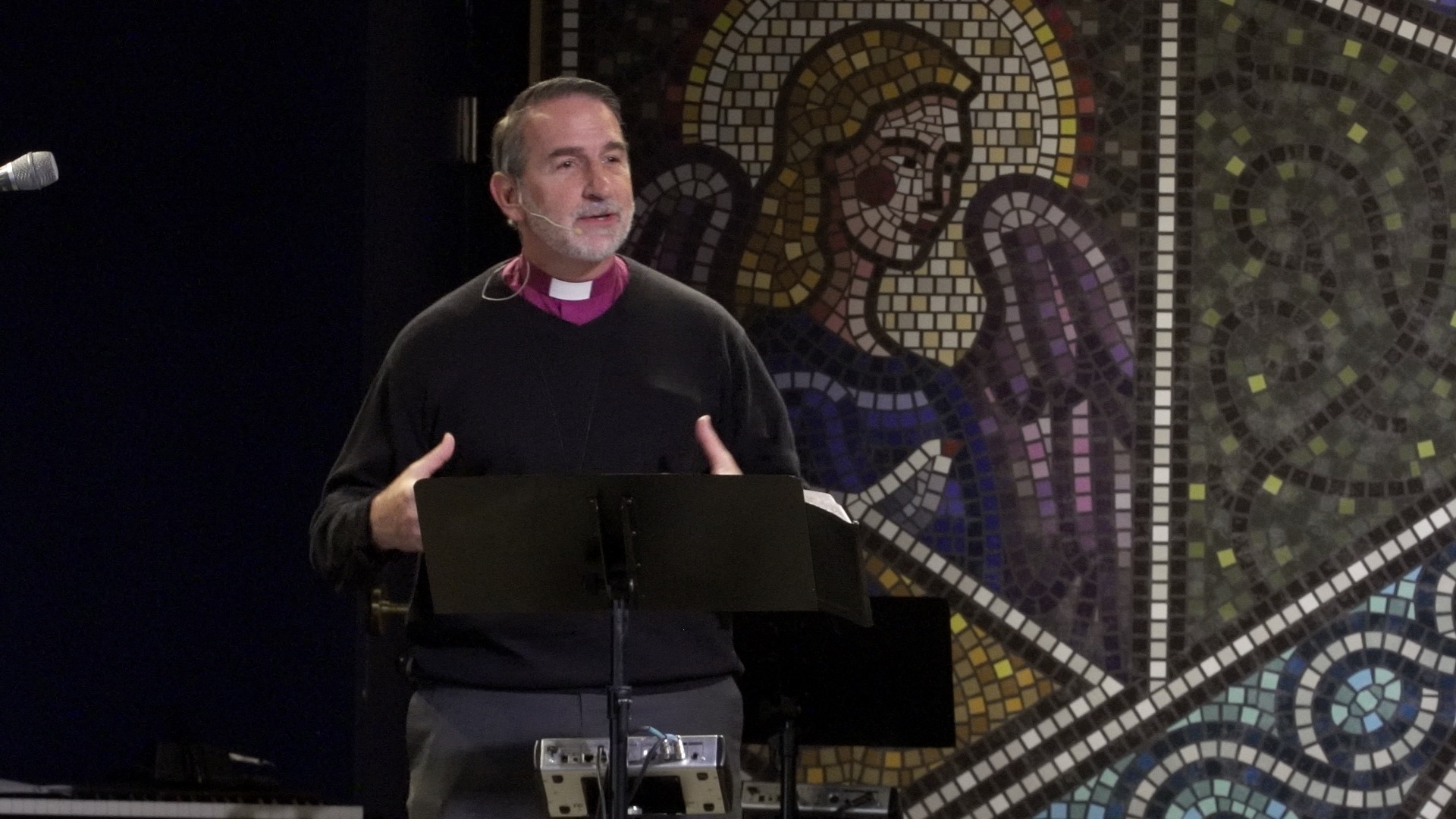 MESSAGE SUMMARY: "Lord is my helper and confident, why should I be afraid? What can man do to me?" For this confidence, you must know who Jesus is – both in your heart and in your mind. Jesus is the Son of God – God in the flesh. As Paul tells us in Philippians 4:4: "do not be anxious about anything, but in everything by prayer and supplication with thanksgiving let your requests be made known to God.". Therefore, You don't need to worry about troubling circumstances in your life because you know that He is with you; and He will guide you no matter how dark your life seems. Jesus is the light that shines in darkness.  As Jesus tells you in Luke 12:4-5, that when you have anxiety and fear in your life, you must determine if this anxiety derivative of the right kind of fear: "I tell you, my friends, do not fear those who kill the body, and after that have nothing more that they can do. But I will warn you whom to fear: fear him who, after he has killed, has authority to cast into hell. Yes, I tell you, fear him!". When you are faced with life's tragedies and the anxieties that result from just living your life, Jesus can turn those situations and your fears into ways and results that you cannot fathom, understand, or anticipate; but you can certainly appreciate. Why not give God a chance to walk with you in all your life situations -- good and bad? Ultimately, the Psalmist got it right in Psalm 23:4: "Even though I walk through the valley of the shadow of death, I will fear no evil, for you are with me; your rod and your staff, they comfort me.".
TODAY'S AFFIRMATION: I affirm that because of what God has done for me in His Son, Jesus, I AM RIGHTEOUS IN GOD'S EYES. God made Him who had no sin to be sin for us, so that in Him we might become the righteousness of God. (2 Corinthians 5:21).
SCRIPTURE REFERENCE (ESV): Philippians 4:4-9; Mathew 6:25-34; Psalm 23:1-6; Psalms 22b:17-31.
THIS SUNDAY'S AUDIO SERMON: You can listen to Archbishop Beach's Current Sunday Sermon: "Do You 'Pray Rightly'?", at our Website: https://awtlser.podbean.com/.
WEBSITE LINK TO DR. BEACH'S SERMON VIDEO: https://awordfromthelord.org/video-archives/
DONATE TO AWFTL: https://mygiving.secure.force.com/GXDonateNow?id=a0Ui000000DglsqEAB