Episodes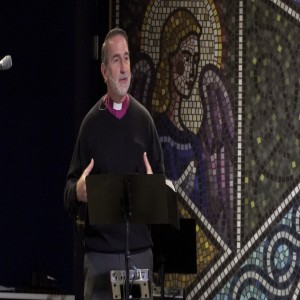 Tuesday Jul 07, 2020
Tuesday Jul 07, 2020
MESSAGE SUMMARY:
Jesus said, in Mark 2:27-28, "The Sabbath was made for man, not man for the Sabbath. So the Son of Man is Lord even of the Sabbath.". Therefore, practice a weekly Sabbath – worship and rest. This practice of the Sabbath is to build back into our lives a time alone with God each day. In Mark 1:35, Mark tells us about Jesus: "And rising very early in the morning, while it was still dark, He departed and went out to a desolate place, and there He prayed.". If Jesus needed to spend time daily alone in prayer, does it not make sense that we need to spend time in daily prayer with God as well?
TODAY'S AFFIRMATION: Today, because of I am filled with the Holy Spirit, I will not be controlled by my Compulsions. Rather, I will walk in the Spirit's fruit of Patience. "The fruit of the Spirit is love, joy, peace, patience, kindness, goodness, faithfulness, gentleness and self-control." (Galatians 5:22f).
SCRIPTURE REFERENCE (ESV): Mark 2:27-28; Mark 1:35; John 16:33; John 10:10.
THIS SUNDAY'S AUDIO SERMON: You can listen to Archbishop Beach's Current Sunday Sermon: "Will You "Stand in the Gap" for Our County By Participating in and Leading a Great Spiritual Awakening in America?": at our Website: www.AWFTL.org/listen/.
WEBSITE LINK TO DR. BEACH'S SERMON VIDEO – "The "News" Today Is Unsettling and Creates Fear and Insecurity; We Need an Outpouring of the Holy Spirit and Spiritual Renewal!":  www.AWFTL.org/watch
DONATE TO AWFTL: https://mygiving.secure.force.com/GXDonateNow?id=a0Ui000000DglsqEAB